Indore (Madhya Pradesh): Despite the extreme chill conditions, people had a whale of time with back-to-back festivals like Lohri and Makar Sankranti over the weekend where revellers jostled all day and gorged on the delicacies of the new crop and kite-fliers had a field day when the skies were bright, and they witnessed perfect conditions.
With the new Gur and till delicacies, Indoris welcomed the harvest season!
Makar Sankranti also referred to as Uttarayana, Makar, or simply Sankranti, is a Hindu observance and a festival. Usually falling on the date of January 14/15 annually, this occasion marks the transition of the Sun from the zodiac of Sagittarius (Dhanu) to Capricorn (makara). Since the Sun has made this transition which vaguely coincides with its moving from south to north, the festival is dedicated to the solar deity, Surya, and is observed to mark a new beginning. Many native multi-day festivals are organised on this occasion all over India.
FP Photo |
KITE FLYING COMPETITIONS
Many societies and public organisations conducted kite flying competitions across the city. Free kites were distributed, while the kite shops ran out of stock. The Sindhi community celebrated Lohri on the Friday night, while the people of the Punjabi community in the city along with others celebrated the Lohri on Saturday night. The city was lit up like Diwali and people lit phanush or paper lanterns and released them and as the sun was setting, the sky over Indore had thousands of stars, it seemed!
The markets were teeming with people. The kite business made hay during the festival. Kite-makers had spent sleepless nights making various types of kites and the stores were decked up with their produce along with manjhas and the string-holders.
Sweets shops also did brisk business and there was a hyper drive among the buyers for the traditional delicacies including gajak, revdi and til laddoo. Tilak Chouhan, a sweet shop owner at Palda said, "Compared to the past two years, when the Covid pandemic had ravaged the country, this year the demand for sweets has been huge."
FP Photo |
Til-gur festival in the city
After lighting the Lohri, people visited the homes of friends and relatives and exchanged traditional delicacies made of till and Gur to mark the new beginning on Makar Sankranti. Rashi Chaudhary, a member of the Maharashtrian society said, "Consumption of till in winters has a significant reason, till provides warmth to the body and also boosts immunity."
Sankranti spells success for sweet traders
Pradeep Shukla, a sweet shop owner, told Free Press there has been an immense increase in the demand for Gur-based sweets this season. He said, "As far as the demand for sweets is considered, we have seen unprecedented profit. Compared to last year, the sales figures have been up by at least 40%."
Read Also
Indore: Khelo India torch in city today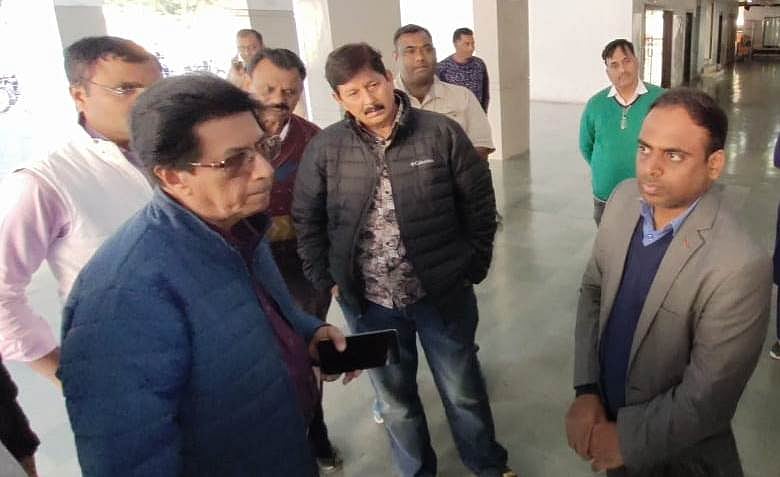 (To receive our E-paper on WhatsApp daily, please click here.  To receive it on Telegram, please click here. We permit sharing of the paper's PDF on WhatsApp and other social media platforms.)