Indore (Madhya Pradesh): A woman living in the Aerodrome police station area hanged herself just because her husband forbade her to go to a beauty parlour.
Police said that the deceased, Reena Jadhav, was married 15 years ago to Balram Jadhav. Balram does sewing work while staying at home.
Balram told police that on Thursday afternoon Reena asked permission to go to the beauty parlour, and he refused. Upset with this Reena committed suicide by hanging herself.
Police have started an investigation into the case and are taking statements of the family members of the deceased and other persons.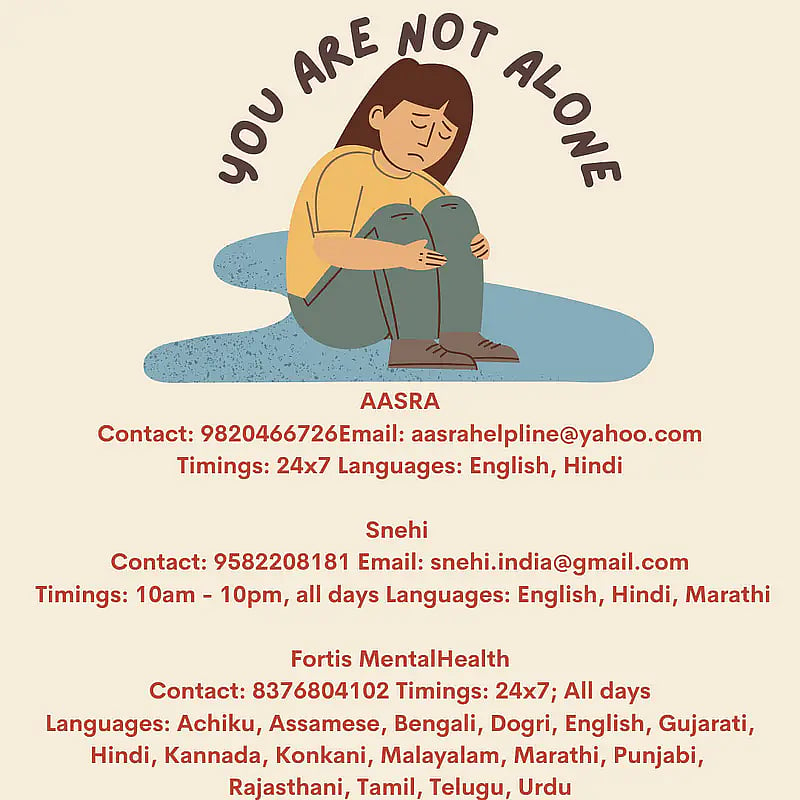 If you or anyone you know is struggling with suicidal thoughts, seek help here: | Mental Health Helplines
(To receive our E-paper on WhatsApp daily, please click here.  To receive it on Telegram, please click here. We permit sharing of the paper's PDF on WhatsApp and other social media platforms.)