Indore (Madhya Pradesh): A Class 9 girl allegedly committed suicide by hanging herself from the ceiling on Wednesday night. She left behind a suicide note.
According to Pardeshipura police station incharge Pankaj Dwivedi, Yashika Kedare, 15 year, a resident of Sarvahara Nagar area was found hanging by one of her family members after which she was rushed to the hospital but could not be saved. Police recovered a suicide note from the spot. In the note Yashika mentioned that she could not pass her Class 9 examination. She wrote for her parents that I am not good in studies and other works as well.
She also mentioned in the note that she had consumed a pill to end her life but the pill did not work.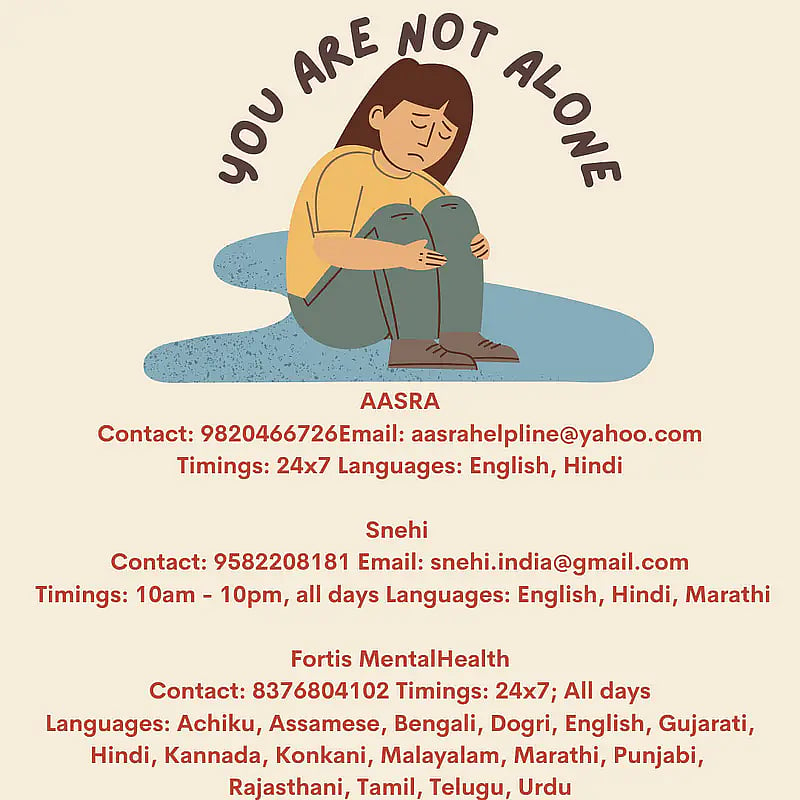 If you or anyone you know is struggling with suicidal thoughts, seek help here: | Mental Health Helplines
TI Dwivedi said that Yashika was a student of Central School in Barwah town. She came to the city on April 21 and was staying here with her parents. The body has been sent for the autopsy and the statements of her family members are being recorded by the police.
(To receive our E-paper on WhatsApp daily, please click here.  To receive it on Telegram, please click here. We permit sharing of the paper's PDF on WhatsApp and other social media platforms.)