Indore (Madhya Pradesh): While revellers enjoyed Lohri and Makar Sankranti with the delicacies and kite-fliers had excellent wind conditions to exhibit their prowess, the sharp and cold winds made a comeback and Indoris, once again, had to scurry for the woollens to beat the chill on Saturday.
The winds brought down the day temperature and it was four degrees Celsius below the normal temperature on Saturday.
The city witnessed a drop in temperature consecutively for the second day while the regional meteorological department officials said the temperature may drop further and Sunday would be a 'cold day'.
Meanwhile, the mornings remained hazy with not much drop in the visibility.
"Day temperature in Indore dropped to 21.4 degrees Celsius on Saturday which was four degrees Celsius below the normal. The night temperature on Friday was recorded at 10 degrees Celsius which was normal," Met officials said adding that the "City has witnessed two cold day conditions in the first week of this month and similar conditions will prevail for the next two days."
Meanwhile, citizens reeled under cold waves as the wind speed ranged between 10 and 15 km per hour. The Meteorological department claimed that the conditions would remain the same and the temperature would increase only after three days.
On Saturday, denizens witnessed a clear sky and sunshine, but the shiver was on, and most people preferred to stay indoors. The Met officials said, "Gradual fall in minimum temperatures by three to five degrees Celsius is very likely over Madhya Pradesh during next three days and no significant change thereafter."
Meanwhile, the homeless had to seek refuge at the night shelters run by the Indore Municipal Corporation (IMC) and people lit bonfires at many places to brace the chill especially at night.
Read Also
Indore: Khelo India torch in city today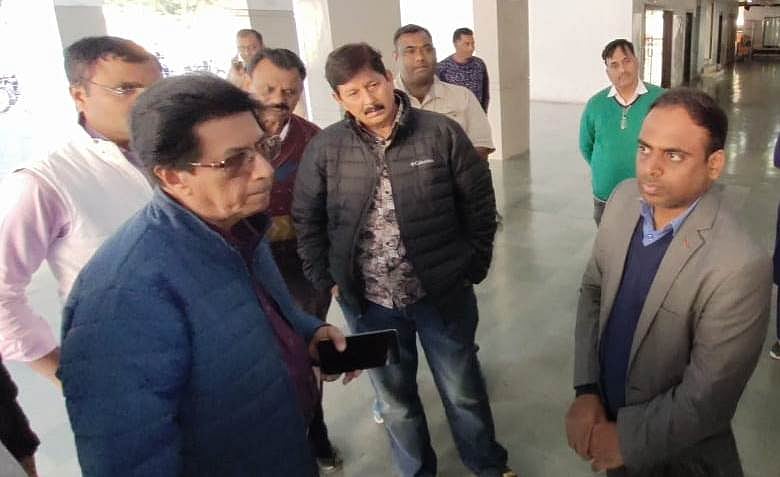 (To receive our E-paper on WhatsApp daily, please click here.  To receive it on Telegram, please click here. We permit sharing of the paper's PDF on WhatsApp and other social media platforms.)