Patna: Thousands of people came out on the streets of Bihta, a suburban town, 28 km away from Patna on Thursday morning to pay homage to the havaldar Sunil Kumar who was one of the 20 men martyred at Galwan valley.
People lined up on both sides of the road from Taranagar that is the residence of the martyr to Haldi Chapra bank, where last rites with full state honours were performed. An extremely emotional farewell in the town and later on the banks of Ganga marked the final journey of the Martyr.
His wife too saluted the braveheart and made an equally emotional appeal to the Prime Minister Narendra Modi. She said,"Modi ji avenge the killings, go on surgical strike on China, kill 100 Chinese. Otherwise, I will not forgive you, Modi ji."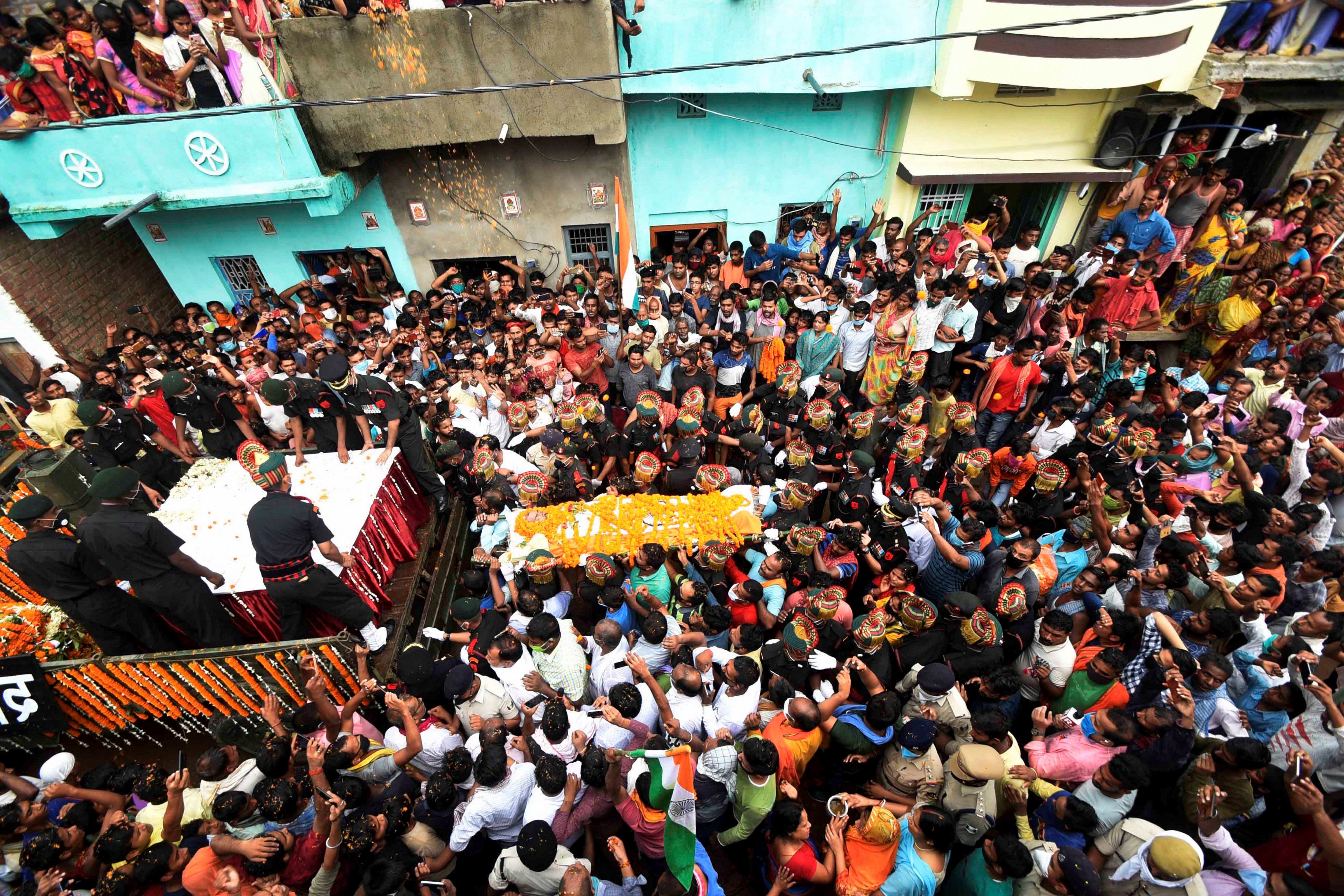 ANI
Draped in the national tricolor, Sunil Kumar's body was taken on an army truck. Hundreds of tricolor flags on the rooftops along the route and also at Ganga bank were seen with the people shouting anti-China slogans. Bihar's road construction department minister Nandkishore Yadav, former Union minister and MP from Patliputra Raikripal Yadav and local MLA bhaiya Birendra placed the wreaths.
District magistrate K Ravi, SSP Upendra Sharma were also present at the funeral. Jawans of Bihar Regimental Centre presented the guard of honours and buglers played last posts before the 10-years-old son of the martyr lit the funeral pyre.
(To receive our E-paper on whatsapp daily, please click here. We permit sharing of the paper's PDF on WhatsApp and other social media platforms.)
Published on: Thursday, June 18, 2020, 03:17 PM IST