Goa Revolution Day falls on June 18. It was on this day in the year 1946, that the suppressed patriotic feelings of Goans had manifested into a mass revolution.
Goa Revolution Day is also known as 'Kranti Din' which is observed to recall the sacrifices of freedom fighters and Martyrs of Goa's liberation struggle.
The people of Goa, under the leadership of Dr. Ram Manohar Lohia, stood united against the oppressive system of the colonial rule in Goa to fight for civil liberties. Communal harmony has been the faith of the Goans. Their spectacular progress since the liberation is the outcome of their working spirit.
On the occasion of Goa Revolution Day, let us salute the sacrifice and valor of freedom fighters. It is a great day for the people of Goa who have stayed together through thick and through thin.
Who are the ones responsible for this revolution?
Dr. Ram Manohar Lohia and Dr. Julião Menezes started the civil disobedience movement against Salazar's dictatorial regime. These two men were responsible for starting a revolution that eventually got Goa its civil liberties that had been taken away. They lit the torch of freedom from the Portuguese rule on June 18, 1946, at Margao.
Some facts about Dr. Ram Manohar Lohia and Dr. Julião Menezes:
1. Dr. Ram Manohar Lohia was born on March 23, 1910, in Akbarpur, which eventually came to be Uttar Pradesh in North India.
2. He was born into a prosperous Vaishya family. He was raised by his father after his mother died. He was only 2 years old when his mother passed away.
3. Dr. Julião Menezes studied in Goa after which he went to Berlin in the 1920s and graduated in Medicine.
4. It was in Berlin where he met Dr. Lohia who was the then secretary of the Union. It was a friendship that played a great part in Goa's history.
Read Also
A day later, Goa without power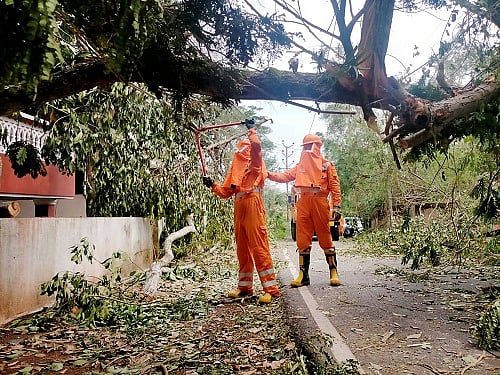 (To receive our E-paper on whatsapp daily, please click here. To receive it on Telegram, please click here. We permit sharing of the paper's PDF on WhatsApp and other social media platforms.)