One of the biggest films that would hit theatres this year is Rajkumar Hirani's much awaited Sanju. It stars Ranbir Kapoor reprising the role of the veteran superstar Sanjay Dutt. The theatrical trailer of the film was launched yesterday and it has generated tremendous curiosity. That it is directed by Rajkumar Hirani has added to the excitement. After all, he has directed four films till date (Munnabhai MBBS, Lage Raho Munnabhai, 3 Idiots, PK) and all of them are blockbusters and have been extremely loved by all.
However, Sanju is not a usual Rajkumar Hirani film, as evident from the trailer. The film is expected to talk in detail about Sanjay Dutt's quest with drugs, difficult times in jail, sleeping with 300+ women etc. It's difficult to say if it would be everyone's cup of tea.
On top of it, Ranbir's track record has taken a beating off late. The 2016 Diwali release Ae Dil Hai Mushkil managed to become a hit but last year's Jagga Jasoos, as expected, emerged as a huge flop. Also, the performance of his other recent films like Besharam, Roy, Bombay Velvet and Tamasha has been far from good. However, the trade is excited about the film and believe it can still work.
Both Rajkumar Hirani and Ranbir Kapoor have a huge fan following of their own and both coming together will be a huge factor why the film in question can work according to them. Trade analyst Taran Adarsh said, "When it comes to Ranbir Kapoor, then let's not forget that hits and flops are part and parcel for an actor. I don't deny that Jagga Jasoos was a disaster but that won't have any effect on Sanju. The film has the major advantage of Ranbir and Rajkumar Hirani pairing up for the first time." Girish Johar, film trade and business analyst also feels the same. He opined, "I am super confident that Sanju is going to be one of the most awaited films of 2018. And what a great combination – Ranbir Kapoor is one of the biggest superstars that we have while Rajkumar Hirani is the biggest director of the country." Girish is also sure that with Rajkumar Hirani as the captain of the ship, there must be something that would appeal to a large section of audience.
He emphasized, "Coming from Rajkumar Hirani, I am sure he'll have all the commercial ingredients. His script must have been penned in such a manner that it'll surely attract a large number of audiences." Harveen Singh, distributor from Rajasthan is also of the same opinion, "I am sure Rajkumar Hirani must have looked at the pros and cons and then decided to make this film. He's a good director while Ranbir is a good actor. 99% of the times when a good actor and good director come together, things don't go wrong." Trade analyst Atul Mohan also has full trust on Mr Hirani as he said, "When there's Rajkumar Hirani at the helm of affairs, it doesn't matter who stars in the film. He's one of the rarest of filmmakers who has his own fan following. People are confident that if Rajkumar Hirani has made it, then it must be worth watching."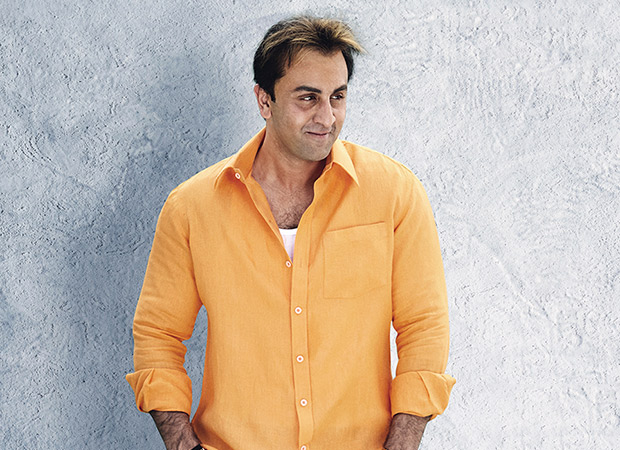 It's a given that Sanju will be quite dark or perhaps the darkest film of Rajkumar Hirani till date. But trade experts feel that it'll still be a film that can appeal to all sections of audience. Again, the trust factor in Rajkumar Hirani is what they reason for this belief. Leading distributor Rajesh Thadani said, "I am sure they'll create hype around Sanju and ensure that audiences come to see the film in hordes." Atul Mohan added, "Sanjay Dutt has faced lot of ups and downs in life – be it the death of his mother to his drug addiction to his jail sentence to his wife's death and much more. But then who better than Rajkumar Hirani to capture all this on celluloid? He has worked with him in three films and knows him inside out. As a filmmaker, you can't doubt him. I am sure he'll take audiences by surprise by giving them something that they haven't imagined." Taran Adarsh made some very valid points as he reasoned, "When you make a biopic, you have to remain true to the subject. You can't forcefully incorporate commercial trappings in it just for the heck of it. In that regard, Rajkumar Hirani is ideal to helm this biopic as he's a very honest director. He gives a lot of importance to the script." Also, the trade experts feel that Ranbir Kapoor is still the favourite of the aam junta, despite his multiple flops. Taran Adarsh said, "Ranbir is a terrific actor and one of the best talents around." Atul Mohan stated, "Ranbir Kapoor is one of the biggest stars of this generation while Rajkumar Hirani is one of the biggest directors today. Even Sanjay Dutt is quite popular. So Sanju is a total commercial masala fare." Atul Mohan in fact is so confident that he feels that Sanju can become the biggest Hindi film grosser ever! He said, "Nobody can stop this one from becoming one of the biggest hits of 2018. I am confident that it will cross the Rs. 300-crore-mark. It can collect more than Dangal."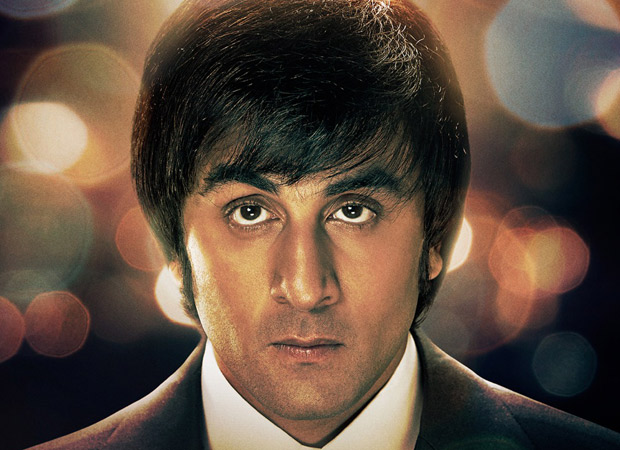 Trade analyst Amod Mehra however had a very opposite view. He compared Sanju with the recent gangster biopics like Daddy and Haseena Parkar, owing to criminal activities and Mumbai's underworld with which Sanjay Dutt has got associated. He argued, "If you are making a biopic, whether it's Daddy or Haseena Parkar or the D-gang films or now Sanju – one needs to understand that these films per se are not entertaining. They are even quite dark films. If they present Sanjay Dutt the way he was, then it will be boring and even very frightening. And if you show him as a superhero, it will be laughed at. So as a film subject, Sanjay Dutt is not very exciting." He adds, "However, Rajkumar Hirani so far has been a wonder boy. But then every great director from Alfred Hitchcock to some of our Bollywood greats has made mistakes. So it's quite possible that it can be a risky proposition."
Amod Mehra also felt that unlike other biopics that have worked in Bollywood, the subject of Sanjay Dutt is not something that might impress audiences. He opined, "It will be difficult to create hype. Sanjay Dutt is not an Amitabh Bachchan or Aamir Khan or a Sachin Tendulkar or M S Dhoni. He's an Azharuddin and we all know how his biopic fared at the box office. So Sanjay Dutt is the Azharuddin of our field!" Amod has faith in Rajkumar and his reason for choosing Sanjay Dutt's story but at the same time, he also has his doubts. He said, "Rajkumar Hirani must have found some human story in Dutt's life and hence, he's trying to make a film on him. But if he tries to justify his wrongdoings, then it won't work. Look at what happened to Daddy and Haseena Parkar. In both films, they tried to make a hero out of their protagonists and it failed to impress the audiences." At a time when the industry can't afford any more big-budget disasters, here's hoping that Sanju entertains, despite its supposed not-so-wide appeal!