It has not been a great year for Bollywood at the box office but some were completely outdone by Hollywood blockbusters. Finds NIKITA WADHAWAN
While 2017 has been a year of unusual films like 'Toilet: Ek Prem Katha', 'Bareilly Ki Barfi' and 'Subha Mangala Savadhan', they have not been able to take over Hollywood's Superheroes. Over the past few years, audiences have become language agnostic and have come to appreciate different genres with good content. The experience offered by Hollywood movies has been appreciated by audiences across different demographics in India. Movies from Hollywood are proving to be tough challengers for Indian films. Let's looks at some Hollywood films that have surpassed some big Bollywood releases.
Star Wars Last Jedi vs Monsoon Shootout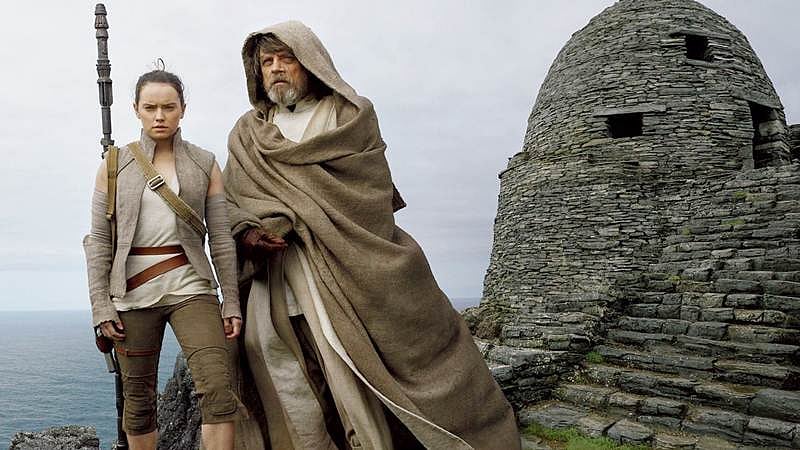 The latest film in the series, 'Star Wars: The Last Jedi', has had an average opening, bagging just 2 cr net on its opening day. There were a host of Hindi films released this week, but the only notable film was the long-delayed 'Monsoon Shootout' which has Nawazuddin Siddiqui in the lead. The film managed a poor Rs 25 lakh net on opening day. Even films that released the previous week 'Fukrey Returns' has been unable to compete with the Hollywood epic.
Justice League vs Tumhari Sulu
Both were a damp squib but it still didn't manage to beat its Hollywood entrant. Vidya Balan's latest outing as a housewife turned late nigh RJ in 'Tumhari Sulu' has not been able to match up to DC's superheroes. Although 'Justice League' has not earned as per the expectations but it seems, in India, it has appealed to a fair share of fans. 'Justice League' till now stands at 35cr while 'Tumhari Sulu' just managed to touch 32cr.
Thor Ragnarok vs Ittefaq
Clearly, the gritty murder mystery is no match for Thor's hammer! The superhero franchise just smashed the records at the Indian box-office, as it blazed past crime-thriller 'Ittefaq'. The third movie in Marvel's 'Thor' franchise grossed Rs 27.66 crore at Indian box-office in the opening weekend. Meanwhile, Sidharth Malhotra and Sonakshi Sinha's 'Ittefaq' made Rs 16.05 crore.
Spiderman: Homecoming vs Mom
There's no defeating the superheroes, is there? 'Spiderman: Homecoming' swished ahead of Sridevi starrer 'Mom' which earned 37 cr in six days. It became one of the highest-grossing Hollywood films in India with about 50 cr in the first week. 'Mom' earned Rs 6 cr in 5 days, which Spiderman earned in one day. Despite Sridevi's superb acting, the film did not fare as well as expected.
Wonder Woman Vs Sweetie Weds NRI
People were desirous to see Gal Gadot as the Amazonia warrior than the low budget comedy. 'Wonder Woman' did roaring business worldwide, and dominated the Indian box office too, with about 13 cr in its first week, leaping ahead of 'Sweetie Weds NRI'. Even though when 'Wonder Woman' released it was competing with almost 10 films at the box office but it looked like the succumbed to her box office punches.
Kingsman: Golden Circle vs Bhoomi and Haseena Parker
Kingsman earned 14 cr in its first week at the box office in India. The first film, 'Kingsman: The Secret Service' had already set high expectations for the sequel. It soared far higher than Sanjay Dutt's comeback film, 'Bhoomi', which petered out by the end of the first week with just 12cr in total box office collection. While Shraddha Kapoor's 'Haseena Parkar' released around the same time and faded away, just like Dutt's 'Bhoomi'. Its total box office collection was just 10cr.
Annabelle: The Creation vs Bareilly Ki Barfi
Annabelle had the advantage of being part of the popular Conjuring horror franchise, and beat 'Bareilly ki Barfi' on the opening day itself, by a huge margin. Annabelle earned 16 cr in the first weekend, and Bareilly ki Barfi bringing in 1.5 cr. The final figure for Annabelle in India was 46 cr, while 'Bareilly…' saw a 30 cr total collection. Although 'Bareilly…' got good reviews, it was no competition for the contorting 'Annabelle'
Fast and Furious 8 vs Begum Jaan
'Fast and Furious 8' zoomed past 'Begum Jaan', and made a total of 71 cr in India. Considering there's so much hype about the franchise, this really comes as no surprise. Vidya's Balan film revolved around life of prostitutes during Partition, was dismissed as another melodramatic social drama, and unfortunately could only rake in only Rs 21 cr.
(To receive our E-paper on whatsapp daily, please click here. To receive it on Telegram, please click here. We permit sharing of the paper's PDF on WhatsApp and other social media platforms.)