Mumbai: A 39-year-old woman lost ₹42.2 lakh after falling prey to a trap of earning from the comfort of home by performing simple online tasks. In her police complaint, the Thane resident said she had received a message on Telegram app on July 18, which offered a home-based job opportunity.
The aggrieved then inquired about the nature of work. She was lured with the bait of quick money and then asked to download an application and perform a registration task. The fraudsters sent her the steps detailing how to perform the task and even attached photos of how much money others earned by doing the same job.
How the victim was lured
The complainant began investing money in the prepaid tasks, and also got some returns initially. Subsequently, she was induced to invest higher amounts for bigger returns. In a span of one month, the woman ended up paying more than ₹42 lakh to the fraudsters through online transfers. She finally realised the fraud when the demands for investments continued.
A case has been filed under sections 66C (identity theft) and 66D (cheating by personation by using computer resource) of the Information Technology Act.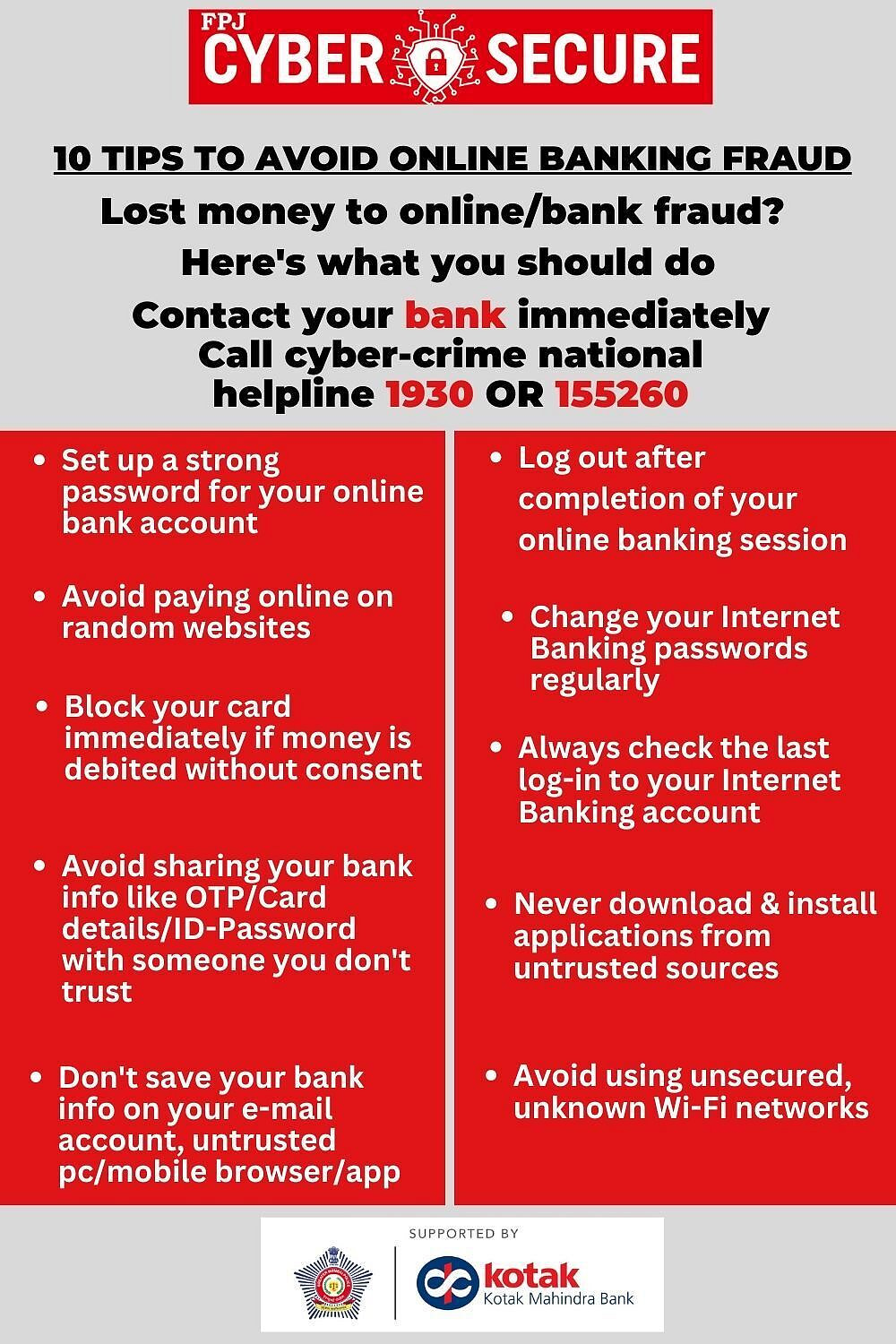 FPJ Cyber Secure | FPJ
(We are on WhatsApp. To get latest news updates, Join our Channel. Click here)