Navi Mumbai: The Navi Mumbai Cyber Cell police have arrested three persons and busted a gang involved in cheating victims by offering heavy bonuses for early closure of insurance policies.
Their arrest followed an investigation into a similar case involving a 49-year-old Kamothe resident who lost ₹2.4 crores to the fraud. Fraudsters lured him with the promise of a bonus for early policy closure, ultimately swindling him of ₹2,40,00,931 between August 2020 and July this year. A case of cheating was registered at Kamothe police station and was subsequently transferred to Cyber Cell. During their investigation, the police discovered that ₹1.8 crores had been transferred into a Bank of Baroda bank account belonging to the accused, Prashant Chamoli, 32.
Police seize incriminating items from accused Prashant Chamoli
The police apprehended Chamoli from Gurugram in Haryana, where he resided, and seized five mobile phones, five SIM cards, one visa card and a passport. Under interrogation, Chamoli revealed the names of his two accomplices, Parvez Mohammed Sharif, 41, and Ranjit Vyas Tiwari, 32, both residents of New Delhi's Mayur Vihar, who assisted him in acquiring SIM cards and opening a bank account using fake documents. Notably, this case was solved by the first woman cyber cell police of Navi Mumbai. Meanwhile, the police are investigating the number of people cheated by the gang.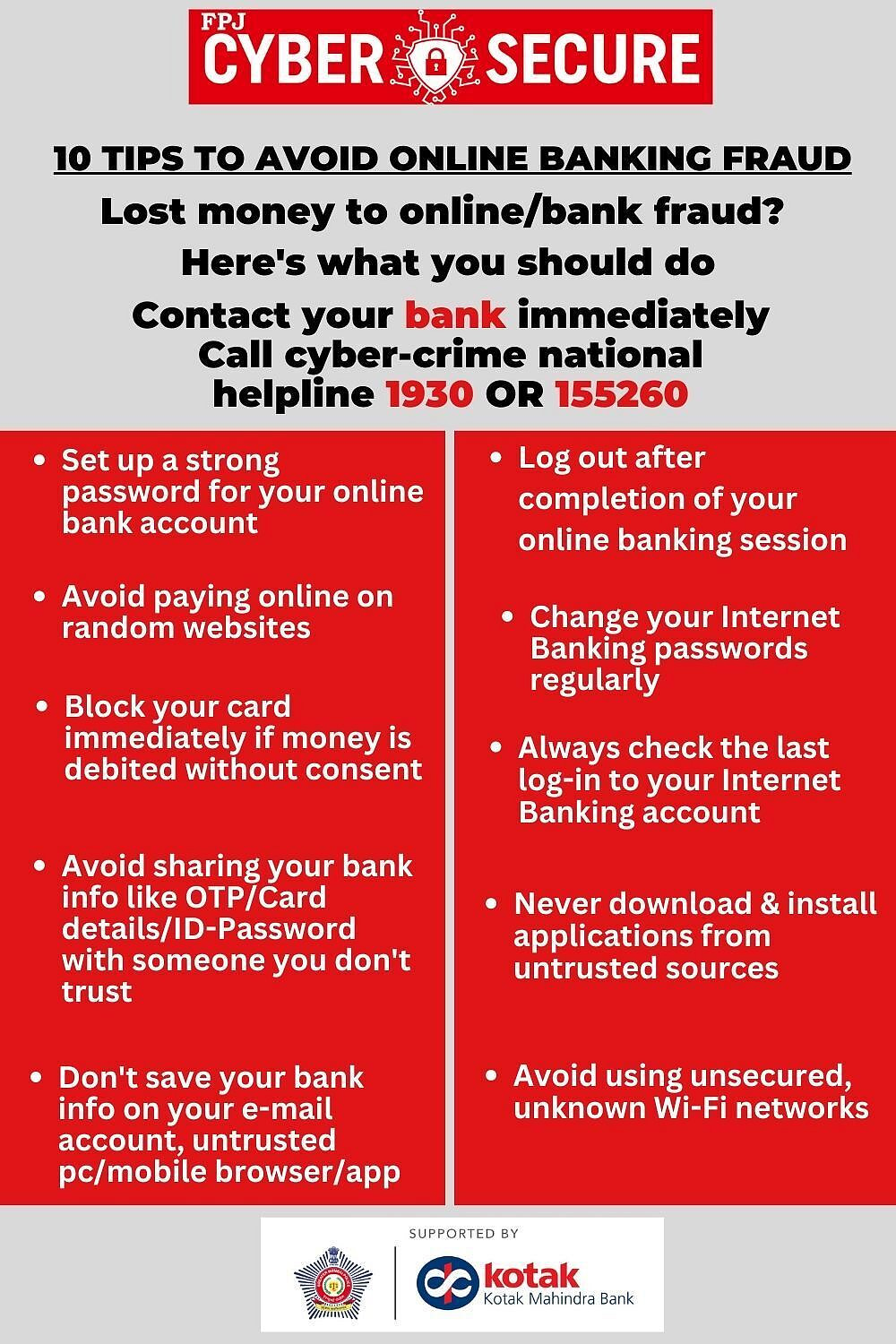 FPJ Cyber Secure | FPJ
(To receive our E-paper on WhatsApp daily, please click here.  To receive it on Telegram, please click here. We permit sharing of the paper's PDF on WhatsApp and other social media platforms.)