Pakistani club cricketer Zubair Ahmed died on the field after a bouncer hit him straight on the head during a club matched hosted in Mardan on August 14. Pakistan Cricket Board shared the news of the tragic demise on Twitter and reminded all cricketers to use a helmet across all forms of game without fail.
Meanwhile, in case if you have forgotten, the young Aussie cricketer Phil Hughes also suffered a similar, tragic death 3 years ago. His death sent shockwaves across the cricketing world. Hughes, who was in contention for a Test recall for the then upcoming series against India, died at the St Vincent's Hospital, where he was battling for life after being struck on the head by a short-pitched delivery by New South Wales pacer Sean Abbott in a domestic match at the Sydney Cricket Ground on November 2014. From then, rules around wearing protective headgear while batting have been made more stringent.
However, Zubair Ahmed or Phil Hughes isn't the first or new one to die out on the cricket field. His tragic passing is a reminder that the sport is a dangerous one, with bowlers hurling the ball towards batsman at speeds of nearly 100mph. Fielders have also found themselves in the firing line, while umpires have also been hit by the ball in the past.
Below is a list of those who have died on the cricket field.
Ankit Kesari (India, 20) 2015
The death of the 20-year old Indian batsman was the most unfortunate. Kesari passed away after sustaining an injury to the head after a collision with team-mate Sourav Mondal in a local match at the Salt Lake Stadium in Kolkata. The Bengal batsman spent three days in hospital before succumbing to a cardiac arrest.
Phil Hughes (Australia, 25)
The Australia batsman was struck on the head by a bouncer during the match between South Australia and New South Wales. He suffered a ruptured artery and required mouth-to-mouth resuscitation on the boundary, before being rushed to hospital. Hughes succumbed to his injuries two days later.
Darryn Randall (South Africa, 32)
Randall was competing in a South African domestic match and while attempting to pull shot, he was hit on the side of the head. The wicket keeper-batsman collapsed and was immediately rushed to hospital but unfortunately, couldn't be revived upon arrival.
Zulfiqar Bhatti (Pakistan, 22)
The promising player from Pakistan was hit on the chest by a rising ball while batting during a domestic game and collapsed to the ground. He was rushed to hospital, but pronounced dead on arrival.
Richard Beaumont (England, 33)
Just moments after Beaumont had annihilated his opposition with his fast bowling, taking a five-wicket haul, he collapsed, suffering a suspected heart attack on the pitch. The match was abandoned and the fast bowler was airlifted to Birmingham's Queen Elizabeth hospital, but was pronounced dead shortly after his arrival.
Raman Lamba (India, 38)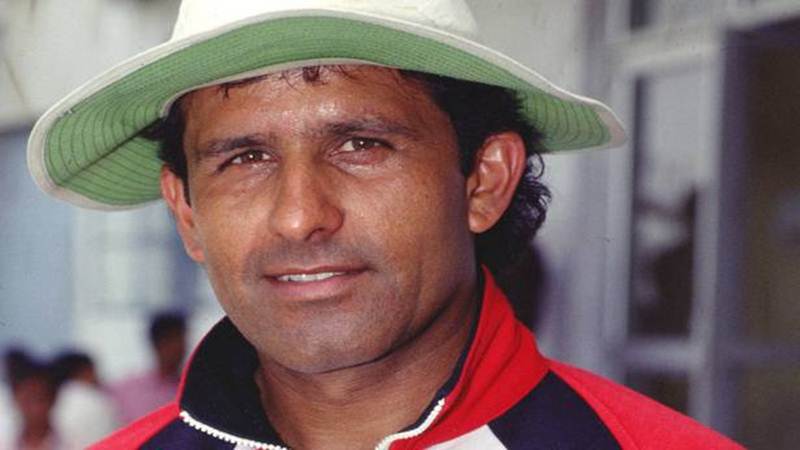 The Indian was hit on the head while fielding at short leg in a club game at Dhaka. Mehrab Hossain's pull shot struck him on the head. The opener sustained serious brain injuries and went into a coma three days after the incident before being pronounced dead. Besides India, Lamba represented Ireland in unofficial ODI matches.
Wasim Raja (Pakistan, 54)
Raja represented Pakistan during his playing career and went on to become an ICC match referee. He suffered a heart attack when playing for Surrey Over 50s at Marlow in Buckinghamshire, having played 57 Test matches and 54 ODIs for his country. He also coached Pakistan for a brief while after the 1999 World Cup and served as an ICC Elite Panel Match Referee for two years from 2002.
George Summers (England, 25) -1870
The first ever recorded fatality in cricket was the death of the 25-year old English batsman and it was caused by a hit to the head. Batting for Nottinghamshire, Summers was struck by a short delivery from MCC bowler John Platt. He appeared to have recovered, even travelling back to Nottingham by train. The injury got the better of him four days later.
Abdul Aziz (Pakistan, 17) – 1959
The 17-year-old Abdul Aziz died during the final of the Quaid-e-Azam Trophy in 1958-59, between Karachi and Services. Aziz was facing an off-spinner when the ball rose sharply and hit him in the chest. He collapsed and was declared dead on arrival at the hospital. The score book entry against his name read: 1st innings retired hurt 0; 2nd innings absent dead 0.
Prince of Wales – 1751
The Prince of Wales (son of George II) was hit hard by a ball and the blow caused an internal abscess, which burst a few months later.
(To receive our E-paper on whatsapp daily, please click here. We permit sharing of the paper's PDF on WhatsApp and other social media platforms.)
Published on: Thursday, August 17, 2017, 04:30 PM IST