They are needy, courageous but determined. For them every day is a nightmare. They are refugees. Every year thousands of them travel through boats, trucks to find themselves a safe haven. Many countries consider refugees as a threat as they use their resources. But a look back in history will make us realise there are several people who were once upon a time a 'refugee' and were denied entry by certain countries. As a return gift to those countries who accepted them with open arms, these personalities' have made a lasting contributions in their respective field and set as an examples to the world.
Albert Einstein
Einstein is a name synonym to the word 'genius'. He is the author of the theory who changed fundamental ideas about space, time and gravitation. In 1933, during his two-month professorship at the California Institute of Technology in Pasadena, Nazis raided his cottage and confiscated his sailboat. He was accused of treason and his books were also burned. As a result he left Germany and settled in the US to escape the power of Nazis under Germany's new chancellor Adolf Hitler. Upon reaching to the US, he quoted, "I shall live in a land where political freedom, tolerance and equality of all citizens reign." He also used his influence and financial resources to help other refugees obtain visas.
Mila Kunis
Mila Kunis, popular for her roles in 'That '70s show' and 'Black Swan', traveled with her family from the Ukraine to the US. In 1999, she fled the Ukrainian SSR and moved to Los Angeles at the age of seven. After President Donald Trump's anti-immigration rhetoric, she expressed sadness. Her husband, Ashton Kutcher, took to Twitter to share his views on the ban. He posted, "My wife came to this country on a refugee visa in the middle of the Cold War! My blood is boiling right now!" In his second tweet, he wrote, "We have never been a nation built on fear. Compassion that is the root ethic of America. Our differences are fundamental 2R sustainability."
Karl Marx
The famous philosopher and socialist thinker Karl Marx was born in Rhenish Prussia, present-day Germany. In 1842, he became the editor of Cologne newspaper Rheinische Zeitung but the Berlin government banned it from being published the following year. In 1845, he was expelled from France. He moved to Brussels, Belgium and founded the German Workers' Party and participated in the Communist League. The Belgian government expelled him and then he moved to Cologne. In 1848, he became the editor of the Neue Rheinische Zeitung but within a year the government stopped the newspaper and he was forced to leave the country. He then went to Paris but soon the French government expelled him. And finally, he settled in London and spent the rest of his life.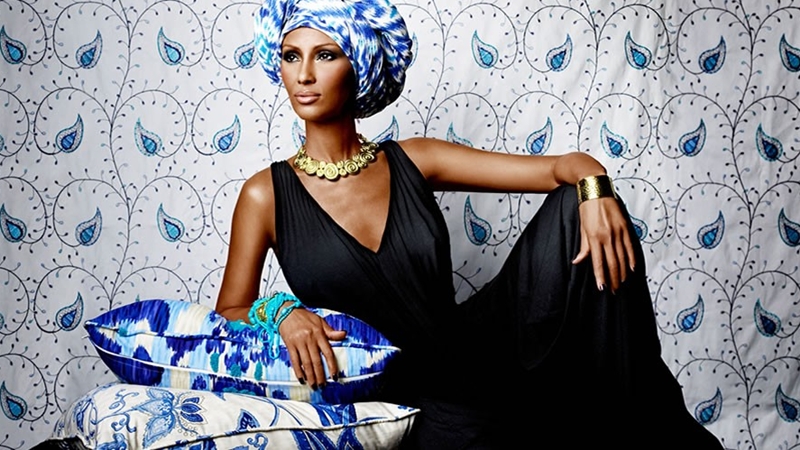 Iman
In 1972, Iman Mohamed Abdulmajid and her family, in the dead of night, left Somalia after a dangerous coup and cross into Kenya. Three years later someone discovered the young beauty and thus began her career as a supermodel in the United States. Later she started her own cosmetics company and married David Bowie.
Anne Frank
Popular for her famous diary 'The diary of a young girl', Anne Frank was denied immigration twice. The diary has been written when she and her family went into hiding in Amsterdam from 1942 to 1944. Before they went into hiding, her father, like thousand of European Jews, tried to sought visas to bring them to the United States. But were repeatedly denied and were sent to concentration camps. Unfortunately, only her father survived. After her death her father published her diary.
M.I.A.  
Hip-hop star and Grammy winner Mathangi Maya Arulpragasam, popularly known as M.I.A. grew up in Sri Lanka until the age of nine. During the Sri Lankan Civil War she and her family fled to London. She attributes her success to the 'homeless, rootlessness of her early life'. Sri Lankan government has also accused her of being a 'terrorist sympathiser' and 'LTTE supporter'.
Sigmund Freud
The Austrian neurologist was born in Freiberg to a galician Jewish parents. In 1881, he was a qualified doctor of medicine at the University of Vienna and in 1885 he was appointed a docent in neuropathology. In 1938, he along with his wife left Austria to escape the Nazi party and moved to London. A year later, he died in exile in the United Kingdom.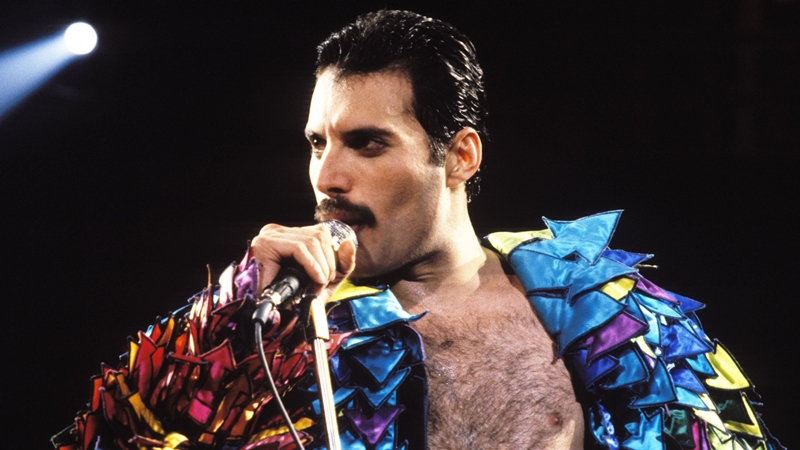 Freddie Mercury
The Queen frontman was born as Farrokh Bulsara in 1946 to an Indian Parsee couple living on the African island of Zanzibar. He grew up splitting his years in Zanzibar and India. In 1964, when he was still a teen, a revolution broke out on the island and the family moved to suburban London. This is where the aspiring musician met his band mates and a rockstar was born.
Isabel Allende
In 1973, the CIA-backed military coup killed Isabel Allende's uncle, socialist President Salvador Allende. Her mother and stepfather escaped assassination. She started receiving death threats. She then moved to Venezuela, received US citizenship and lived there for 13 years. Here she worked as a columnist for EI Nacional, a major newspaper. Currently, she lives in California.
Madeleine Albright
Madeleine Albright became the 64th US secretary of state in 1997 and first woman to hold the post. She and her family left Czechoslovakia twice – once during World War II to get rid of Nazis and later during the communist takeover. In 1948, at the age of 11, she immigrated to the US. In 2017, when Trump announced immigration ban, she shared her views on Facebook. She wrote, "As a refugee myself who fled the communist takeover of Czechoslovakia, I personally benefited from this country's generosity and its tradition of openness. This order would end that tradition, and discriminate against those fleeing a brutal civil war in Syria."
(To receive our E-paper on whatsapp daily, please click here. We permit sharing of the paper's PDF on WhatsApp and other social media platforms.)
Published on: Tuesday, June 20, 2017, 12:56 PM IST