It's not just love, sex and dhoka that plagues Bollywood, copyright infringement is also a headache and heartache for many in the showbiz. Be it script, music, lyrics, there have been several such cases where the plagiarism had plagued many Bollywood filmmakers. Recently, legendary singer SP Balasubrahmanyam, was slapped with a legal notice by music maestro Ilayaraja singing his compositions without his permission during a concert. Well, if a singer won't sing his song, then whose song will he sing? After all you will always remember the song because the singer and rarely for the composer (sorry Pritam, but we remember Arijit when we hear Channa Mereya). While the parties of this particular copyright suit are sorting it out in the court of law, we bring to you some cases where lawsuits were slapped for weird reasons.
Misleading trailer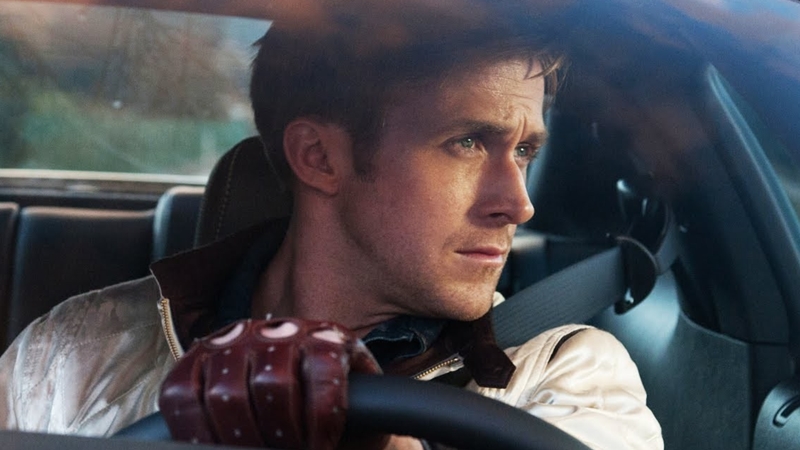 Sarah Deming from Michigan, filed a lawsuit against Emagine Novi movie theatre and FilmDistrict Distribution for making a misleading trailer of Ryan Gosling starrer Drive. Thinking that the movie is similar to the Fast and Furious series (the film was promoted that way, she claims), Deming was astounded and upset that Drive was actually an art film that "bore very little similarity to a chase or race action… having little driving in the motion picture." Deming asked for statutory damages under the Michigan's Consumer Protection Act, a warning of the film's anti-Semitic leanings, and wanted the case certified as a class action lawsuit. But the court ruled in favour of the defendants.
The tattoo twist
Tattoo artist S. Victor Whitmill sued Warner Bros. for a copyright infringement. He claimed that the tattoo used for actor Ed Helms (which is a replica of Mike Tyson's) was customised and specially designed for Tyson by him and therefore it was a copyrighted work. Whitmill claimed that Warner Bros. had no right to put his work in the film or in any promotional materials attached to The Hangover Part II. The release of the film was in jeopardy owing to this. And at a point, if the two parties had failed to reconcile, the tattoo would have had to be digitally lifted from Helm's face for home video release. The matter was resolved with Warner Bros. paying an undisclosed amount to Whitmill. The Hangover Part II went on to gross $581.4 million worldwide.
Credit woes
Two interns, Eric Glatt and Alexander Footman, working on Darren Aronofsky's Black Swan filed a lawsuit against Fox for failing to pay them. They also claimed they also didn't receive any college credit for their work, which Glatt and Footman said violates both state and federal labour laws. And the Federal Court Judge ruled in favour of the interns saying that under the Fair Labor Standards Act and New York Labor Law, Glatt and Footman must be considered employees and not unpaid interns.
Losing trademark to a cat
Reality show Jersey Shore star Nicole "Snooki" Polizzi once tried to get her nickname, Snooki, trademarked. And in a funny turn of events, her plea was rejected because the trademark is already owned by Snooky the cat, the fictional character from children's book.
Catchphrase trouble
Hotel heiress, Paris Hilton, in 2007 slapped Hallmark with a lawsuit for using her catchphrase, "That's Hot!" on one of its cards. Now, who will say blondes are dumb?
It's my plot!
Madhur Bhandarkar was booked under the Indian Copyright Act for his movie Fashion. The movie, the lawsuit claims, is a copy of a book, Eldorado written by actress-turned-author Seema Seth. Apparently, he not only stole the plot from the book, but also did not care to take permission for the same.
What's in a name?
Warner Bros had filed a lawsuit against the makers of Hari Puttar – A Comedy Of Terrors, on the grounds that it was similar to their Harry Potter franchise. But Mirchi Movies Ltd, the makers of Hari Puttar, won this one.
Tune trouble
The famous song from Dabangg 2, Pandeyjee Seeti, was embroiled in a copyright row, when yesteryear lyricist-producer Shailendra's granddaughter, Priyannkka Shaily Shailendra, claimed that the song was inspired by the track Chalat Musafir, composed by Shankar-Jaikishen for her grandfather's production, Teesri Kasam (1966), without buying the rights. The composers, Sajid-Wajid claimed that it was a folk tune and hence didn't buy the rights.
The 'balm' effect
Remember the Munni Badman Hui song from Dabangg? Yes, the same one where Malliaka sizzled the screen with her dancing prowess saying 'mein zandu balm hui darling tere liye'! Well, the 'zandu balm' did prove to be a headache for the producers of the Salman-Khan starrer. Emami, the makers of Zandu Balm, were offended by the portion of the lyrics and claimed copyright infringement for using the name of their product without consent. Arbaaz Khan Productions and Emami reached an out-of-court settlement with 'Munni' promoting the balm (and the company cashing on their newfound promotional footage).
(To receive our E-paper on whatsapp daily, please click here. We permit sharing of the paper's PDF on WhatsApp and other social media platforms.)
Published on: Saturday, March 25, 2017, 04:58 PM IST