Want to know what's in store today for you? Read our Daily Horoscope by Nilikash P. Pradhan, and find out what your Sun Sign says about the day that will be.
Aries (March 21-April 19):You will get to work with like-minded people to work on projects which will increase your confidence. Don't waste extra money on shopping or unwanted things. Romance is in the air.
Taurus (April 20-May 20): Your helpful nature is going to take space in many people's heart. Don't create web of thinking in your mind that will disturb you. Your life partner will keep you happy.

Gemini (May 21-June 20): Time is running all the way it won't stop, so try to be particular in your projects otherwise someone else will take away the opportunity. Business deals in oil & steel sectors will be beneficial.
Cancer (June 21-July 22): Politics at work place between your staff members is going to depress you. Do not let yourself become so discouraged that you give up on work. Small clashes with partner are likely.
Leo (July 23-August 22): You may need to sustain your growth that you achieved in the past, but some environmental changes at work place due to transfer or change of post will be difficult for you to settle down quickly.
Virgo (August 23-September 22): The health of family member will now recover a bit and you will be satisfied. There will be appreciation from higher authority for your seriousness in recent projects.

Libra (September 23-October 22): There could be a happy occasion in your family which may all bring it together and give a chance to interact. You can improve your luck by reducing stress and increasing your efforts.
Scorpio (October 23-November 21): You need to build a new platform to strengthen your skills. There were disruptions in your life in the past, but now planets are in your favour so don't lose your confidence.
Sagittarius (November 22-December 21): Recognition, rewards and positive attitude are heavy around you. Meeting new people and even a lover is quite likely. You like to buy quality products so don't think about the price.

Capricorn (December 22-January 19): Students must spend most of their time in studying today to get success in exams as luck is not with them today. Don't discuss any complicated issues at your work place.

Aquarius (January 20 to February 18): Channelising your wisdom in the right direction can lead you to immense success. Revitalise your true potential by means of introspection and contemplation.
Pisces (February 19 to March 20): You might have to deal with certain relationship dilemmas which are uncomfortable, such as jealousy or the necessity for compromise. Investment plans are necessary for future growth.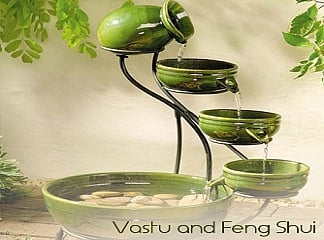 (To receive our E-paper on whatsapp daily, please click here. To receive it on Telegram, please click here. We permit sharing of the paper's PDF on WhatsApp and other social media platforms.)