Want to know what's in store today for you? Read our Daily Horoscope by Nilikash P. Pradhan, and find out what your Sun Sign says about the day that will be.
Aries (March 21-April 19): Today you make resounding progress in whatever you do. Romantic relationships will be good. Go for honeymoon. Spend time with people who make you happy.
Taurus (April 20-May 20): If you are involved in any legal matters try to finish today. You will get honour from eminent personalities. You will find it easy to meet members of opposite sex.

Gemini (May 21-June 20): At work place superiors will appreciate your honesty and commitment. There will be gains through speculations. Business meeting will be productive especially if you use your people skills.
Cancer (June 21-July 22): You might be in trouble situation today at work place due to some pending work by you or your colleagues. Expression of your ideas or feelings too harshly might hurt person attached to you.
Leo (July 23-August 22): You will be satisfied of your finances since you have done some great things to improve them. This is a rewarding day. Stay positive and nothing will seem impossible for you.
Virgo (August 23-September 22): You look at business expansion and there is happiness in the family. You have a strong, even single minded focus on work and it reaps rich dividends.

Libra (September 23-October 22): Genuine spiritual and financial gains and greater love and harmony are your gains now. You are practical but sometimes miss the wood for the trees.
Scorpio (October 23-November 21): You might experience some problems with your friends regarding money you would like to get back. You must reduce your lifestyle. Avoid junk food today.
Sagittarius (November 22-December 21): You may feel tense and irritable; some health affections are likely for which you should take care. You should try to retain your cool and be very tactful while dealing with people.

Capricorn (December 22-January 19): You will form new friendships with worthy people and your opponents will be totally vanquished. For some meritorious deeds you may receive public honours.

Aquarius (January 20 to February 18): From all areas and from colleagues as well you will receive full co-operation & support. Investment will be better option than trading or looking for any short term profits.
Pisces (February 19 to March 20): If you are planning to take your relationship to the next level then this will be an ideal time. You should try to save some money which will help you in the future.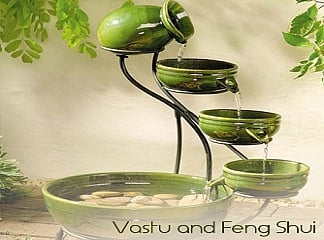 (To receive our E-paper on whatsapp daily, please click here. To receive it on Telegram, please click here. We permit sharing of the paper's PDF on WhatsApp and other social media platforms.)