Want to know what's in store today for you? Read our Daily Horoscope by Nilikash P. Pradhan, and find out what your Sun Sign says about the day that will be.
Aries (March 21-April 19): You will learn to deal with lovers in a more personal and loving manner. Students will do well today. Try to go to the bottom of what the problem is and then take decision. Joint finances will be fruitful for your business.
Taurus (April 20-May 20): Investment ideas from others will be beneficial but then also use your studies and then go through it. In romantic relationship you might express your feelings as they are likely to get accepted.

Gemini (May 21-June 20): Relations with spouse will grow now and will be better than before. There would be certain amount of negativity and pessimism which might affect relationships and marriage matters.
Cancer (June 21-July 22): You will add to your savings and will pay off all debts. Getting new loans will also be easier. There will be happiness and peace in your family. Those in sports and arts sector will do well.
Leo (July 23-August 22): Today is particularly good for students go ahead. Keep you employees happy at work place. There will be rise in power and prestige. Ventures begun today are likely to be comfortable.
Virgo (August 23-September 22): Promote your skills tactfully especially with the people responsible for the advancement of your career. Romantic relationships will be good. Your good foreplay will satisfy your partner.

Libra (September 23-October 22): You need to practice meditations to increase your mental steadiness. It would have a good impact on your work life. Sportsmen and film stars will get good opportunities.
Scorpio (October 23-November 21): Today pay attention to small details at work place. Today verify all information before acting on it. Take care of health. You can stretch out and relax spiritually.
Sagittarius (November 22-December 21): Your ability to see through issues and hard work will help you. Seniors will appreciate your work. Focus on your business. Your opposite sex friend will influence you positively.

Capricorn (December 22-January 19): If you are currently in new relationship it is possible to get success. You can't afford to ignore serious issues that concern your profession. Good day for journalists.

Aquarius (January 20 to February 18): Languish at your work place. New opportunities are going to come soon. You will get fatigue due to long travels for business purpose. Joy and success in life will come but in small amount.
Pisces (February 19 to March 20): Better means of communication with partner will work wonders and make the relationship endure the test of time.  You may stay away from your Business Partners and old customers may become your competitors, as well.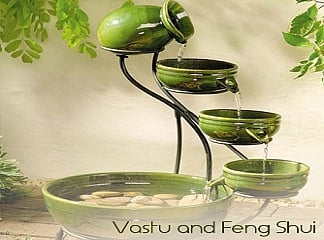 (If you have a story in and around Mumbai, you have our ears, be a citizen journalist and send us your story here. )
(To receive our E-paper on WhatsApp daily, please click here.  To receive it on Telegram, please click here. We permit sharing of the paper's PDF on WhatsApp and other social media platforms.)