They sing with their hearts out, their music leaves everybody spellbound; the whole world hums along in unison with hands up in the air when they perform their magical numbers. Behind all the glamour and limelight there lies an untouched darkness. Artists work hard to retain their position, to survive in competition and they run round-the-clock for projects. Gradually stress hounds them and they opt for drugs to calm their nerves. This makes their life harder, almost impossible to live and suicide is the only solution they see.  Who are these all-time singers who lost the battle against their inner demons, let's have a look below.
Chester Bennington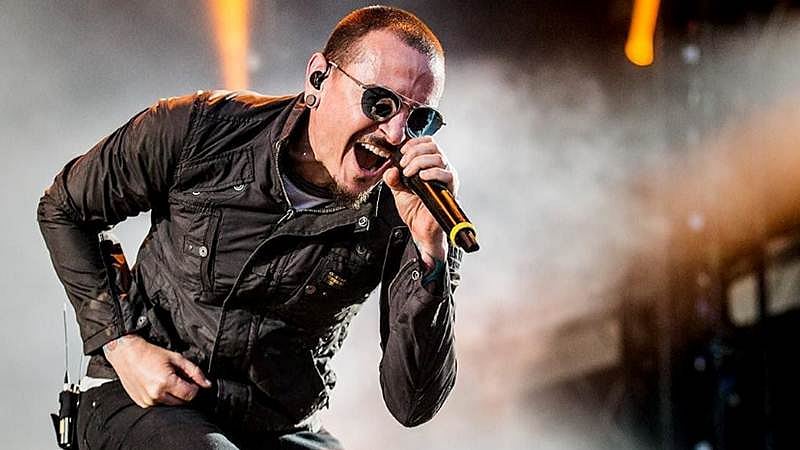 Last week devastating news broke out that left the whole music world mourning, 41 years old Linkin Park's front man Chester Bennington and the pioneer of nu-metal rock genre ended his life on July 20, 2017, by hanging himself at his residence in California. Before their claim to fame the band was called as Xero, later renamed as Linkin Park. Chester was widely known for his electrifying high pitching vocal skills and appealing lyrics. Chester was also a songwriter who was renowned for writing dark lyrics. Most of the songs were associated with his personal life struggles. Songs like 'Breaking The Habit', 'In The End' and 'Burn It Down' are some of the milestones of his musical career. Hybrid Theory – Linkin Park's debut album was a huge commercial success in 2000, Breaking The Habit singer was victim of drug abuse and sexual assault, at the tender age of 11 he became a drug addict. In his interviews Chester has many times revealed that he is going through depression, and also he openly spoke about his drug addiction.
Kurt Cobain
American musician was a singer, songwriter, a poet and a guitarist who led the famous band of 90's rock band 'Nirvana'. The grunge genre band released their first album Bleach in 1989, but the band found breakthrough success with the song Smells Like Teen Spirit a song from their second album Nevermind, 1991. Cobain suffered from heroin addiction, chronic health problems and depression in his early ages. As per the reports, Cobain failed to manage personal and professional pressures, his public image tainted when his relationship with his musician wife Courtney Love got soured.  At the age of 27, Kurt Cobain decided to put a full stop to his life's issue, he was found dead at his home in Seattle where he had shot himself on his head with a shot gun. Cobain was posthumously placed into Rock and Roll Hall of Fame, in 2014. Since Nirvana's debut with Cobain as a lyricist, Nirvana has sold 75 million copies worldwide.
Whitney Houston
Whitney Houston is an American singer, songwriter, producer, actor and a renowned model. Whitney Houston is the only female artist to holds the record of Guinness World Records of most awarded female act of all time, with an estimated 170-200 million records sold globally.  After Elton John she is the only woman who grabbed Billboard 200 Album Award. Houston made her acting debut with the movie 'The Bodyguard', 1992. She performed the lead single of the movie's soundtrack 'I Will Always Love You' that became Grammy Award for the record of the year and best-selling single by woman in music history.  In 2012, Houston was found dead at her guest room at Beverly Hills. Officials revealed that she accidently drowned herself in bathtub with heart disease with cocaine use were the cause of her death.
Amy Winehouse
Amy Jade Winehouse was a British singer and songwriter who was master of jazz, rhythm and blues. Amy was renowned for her expressive vocals and for her electric mix of musical genres which gave a modern touch to classic soul.  Amy's debut album 'Frank' which was released in 2003, was a critical success in the UK, her next album 'Back to Black' (2006), led her win straight five Grammys and also she made a record of the most wins by a female artist in a single night. Amy is the first British female artist to win five Grammys, including The Best New Artist, Record of The Year and Song of The Year. Amy was just 27 years old when she committed suicide and died of alcohol poisoning on July 23, 2011. Amy's album 'Back to Black' posthumously became UK's best-selling album of 21st century.
Chris Cornell
Chris Cornell another American singer and songwriter was the front man of the popular rock bands 'Soundgarden' and 'Audioslave'. Cornell was well known for his several solo tracks since 1991 and the leading man behind the grunge movement in the early 1990s. Some of his famous songs are Euporia Morning, Carry On, Scream, Higher Truth and Songbook. Cornell received a nomination for the Golden Globe Award for the song The Keeper which had appeared in the 2011 hit movie, Machine Gun Preacher. Cornell has co-written a song in 2006, James Bond blockbuster flick, Casino Royale – You Know My Name. He was hailed as 'Rock's Greatest Singer' by readers of Guitar World. And he was ranked 9th in the list of 'Best Lead Singers of All Time' by Rolling Stone. Reportedly, Cornell suffered from depression and was victim of substance abuse, he ended his life by handing himself in Detroit in a hotel room, on May 18, 2017, after performing for the South garden's concert.
Ian Curtis
Ian Kevin Curtis was a British Songwriter and singer. He is majorly known as the lead vocalist of the post-punk band Joy Division. The British band released their debut album known as Unknown Pleasures, in 1979. Initially, the band named themselves as Warsaw but their name conflicted with other band called Warsaw Pakt, Ian and team decided to change the name and finally, they renamed the band as Joy Division. While performing on stage, Ian used to have a unique dancing style which often looked reminiscent to epileptic seizures he experienced. Though Curtis was an ace singer he used to try his hands on guitar on selected songs.  Curtis who was suffering epilepsy and depression decided to take his own life, and unfortunately, on May 18, 1980, he hanged himself in the kitchen of his house. He was just 23 years old when he committed suicide, Curtis untimely death resulted into Joy Division's dissolution and the subsequent formation of New Order.
Wendy O. Williams
Wendy Orleans Williams was an American singer, songwriter and actress. She was known for her raunchy stage performances. Wendy was the lead vocalist of the punk-rock band Plasmatics. When she was sixteen she left her home and made her way to Colorado, and earned money by crocheting string bikinis. In 1976, Wendy arrived in New York where she used to perform in Sex Shows, she had also appeared in 1979 adult movie Candy Goes To Hollywood. In the same year, Wendy approached Rod Swenson, who selected her for joining his newly formed punk rock band, Plasmatics. In 1984, Wendy restarted her musical journey as a solo artist and released her debut album WOW. She also made her screen debut with the movie Reform School Girls in 1986; she recorded the title track of the said film.  Wendy was dubbed as 'The Queen of Shock Rock' because Wendy was widely popular for her explicit stunts in videos. She attempted suicide twice in her life, in first attempt she hammered knife in her chest but she changed her mind, then she called Swenson to take her to hospital, but she attempted suicide in 1997 with an overdose of ephedrine.
(To receive our E-paper on whatsapp daily, please click here. To receive it on Telegram, please click here. We permit sharing of the paper's PDF on WhatsApp and other social media platforms.)