The ASEAN summit is going to be held on January 25 in New Delhi. As a part of this summit, the country heads of Thailand, Indonesia, Singapore, Brunei, Laos, Myanmar, Cambodia, Malaysia, the Philippines, and Vietnam, have come to India. And, after attending the ASEAN summit, they will be the chief guests at the Republic Day parade tomorrow.
India on January 26 will celebrate its 68th Republic Day. Republic Day is celebrated to mark the date on which the Constitution of India came into effect on 26 January 1950 replacing the Government of India Act (1935) as the governing document of India.
This is going to be the first time when the Republic Day parade will be attended by the 10 heads of countries from ASEAN (Association of Southeast Asian Nations) regional intergovernmental organization.
So let us know more about these 10 ASEAN leaders:
Aung San Suu Kyi
She is the only female country leader in ASEAN group. Aung San Suu Kyi has been serving as the State Councillor of Myanmar since 2016. She also received Noble Peace Award in 1991. "The Lady", as she's known, had spent much of her time between 1989 and 2010 in some form of detention because of her efforts to bring democracy to then military-ruled Myanmar. She studied at Delhi's Lady Shri Ram college and lived in India for some years after her father General Aung San was assassinated in 1947.
Joko Widodo
He is President of Indonesia since 2014. Earlier, he was an entrepreneur and governor of Jakarta, comes from a humble background and stood in sharp contrast to the country's previous prime ministers who hailed from the political and military elite.
Lee Hsien Loong
Lee Hsien Loong has been serving as Prime Minister of Singapore since 2004. He has served as the Prime Minister three times. He has also served in Singapore's Armed forces where he rose to the rank of brigadier general.  Lee Hsien Loong is the eldest child of Singapore's first Prime Minister.
Nguyen Xuan Phuc
Nguyen Xuan Phuc is Prime Minister since April 2016. He is coming to India for the first time. He is the member of Politburo of the Communist Party of Vietnam. Nguyen Xuan Phuc became the Prime Minister in 2016, at the 11th working session of the 13th National Assembly.
Najib Razak
Najib Razak is the sixth and current Prime Minister of Malaysia. He became Prime Minister in 2009. He is the eldest son of Abdul Razak Hussein, Malaysia's second Prime Minister and nephew of Hussein Onn, Malaysia's third Prime Minister.
General Prayut Chan-o-cha
General Prayut Chan-o-cha retired from Royal Thai Army and became Prime Minister in 2014. Thai army chief General Prayuth Chan-ocha was due to be retiring, but since the dramatic coup on 22 May, 2014 he has been in effective control of the country as head of the junta that has replaced the civilian government. On 21 August 2014, he was named prime minister by the legislature, in a move that was widely expected.
Rodrigo Duterte
Rodrigo Duterte is the President of Philippines, who took office in 2016. The straight-talking leader won by a landslide on the back of promises to tackle crime and corruption and remains popular domestically for his hardline policies.
Hassanal Bolkiah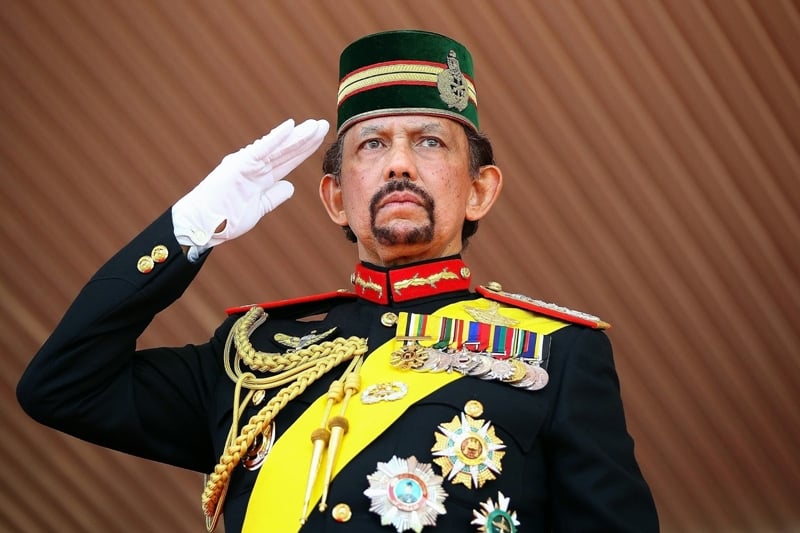 Sultan of Brunei is also the first and current Prime Minister of Brunei. The eldest son of Sultan Omar Ali Saifuddien III and Raja Isteri (Queen) Pengiran Anak Damit, he took over the throne as the Sultan of Brunei, following the abdication of his father on 5 October 1967. The Sultan has been ranked among the wealthiest individuals in the world.
Thongloun Sisoulith
Thongloun Sisoulith has been Prime Minister of Laos since 2016. Previously, he was Deputy Prime Minister from 2001 to 2016, as well as Minister of Foreign Affairs from 2006 to 2016. Few Indians can pinpoint Laos on a map, but this Far Eastern Asian nation has become an important element of India's Act East policy, receiving substantial Indian assistance for its infrastructure and development projects.
Hun Sen
Hun Sen is the Prime Minister of Cambodia, President of the Cambodian People's Party (CPP), and Member of Parliament for Kandal. He has served as Prime Minister since 1985, making him the world's longest-serving prime minister, the longest-serving head of government of Cambodia, and one of the longest-serving leaders in the world.
(To receive our E-paper on whatsapp daily, please click here. We permit sharing of the paper's PDF on WhatsApp and other social media platforms.)
Published on: Thursday, January 25, 2018, 01:30 PM IST