'Aayi Meherban, Baithiye Jaanejaan…' remember this songs. The screen icon fondly remembers Madhubala as a great artiste and "vivacious and spirited person in 40s and 50s. She had worked with Ashok Kumar, Raj Kapoor, Rehman, Pradeep Kumar, Shammi Kapoor, Dilip Kumar, Sunil Dutt, Dev Anand, Kamini Kaushal, Suraiya, Geeta Bali, Nalini Jaywant, Shyama and Nimmi. She acted more than seventy films from 1947 to 1964, and only 15 of which were box office successes.
Also Read: Birthday special: Dilip Kumar controversy you did not know
Madhubala real name is Mumtaz Jehan Dehlavi, she born in New Delhi on 14th February 1933. Madhubala father Attaullah Khan's lost his job at Imperial Tobacco company in Peshawar. At very small age Madhubala started working in films. At the age of 9, Madhubala's introduction to the Bollywood industry. The family was struggling from financial issue, but Madhubala started earning in entertainment industry it's help to her family.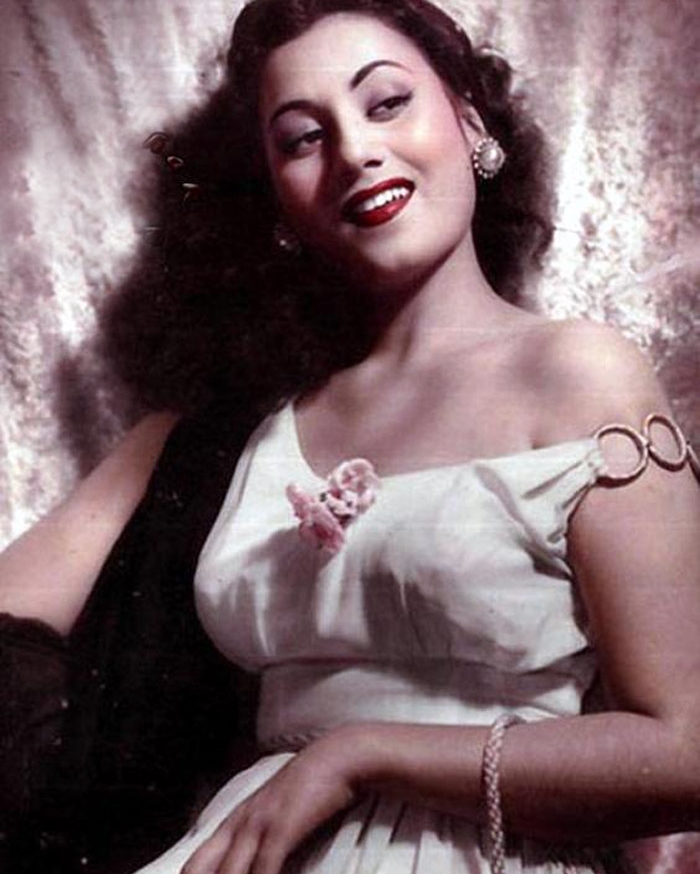 Madhubala debut from 'Basant' in 1942 which was make a hits on box office.  Actress Devika Rani had suggested her to assume the screen name 'Madhubala' to Mumtaz . Madhubala first lead role was opposite Raj Kapoor at the age of 14 in Neel Kamal in 1947.
Here we bring you controversy take place in the life of Madhubala
Dilip Kumar and Madhubala love story
Dilip Kumar love Madhubala from his bottom of his heart even today, because in a Girgaon Magistrate court he said that, "Jab tak mai zinda hu tab tak mai Madhubala se pyaar Karunga". Their love strory is famous at that time because Dilip Ji wanted to marry with Madhubala but her father Attaullah Khan's is not ready with this marriage. One day on the set, where Omprakash , Madhubala and Dilip ji was present that time he said her, now itself i want to marry her, but Dilip Ji keep one condition that after marriage Madhubala will meet her father in future. Due to condition, Madhubala not said any things. After that Dilip Ji walked away from the set.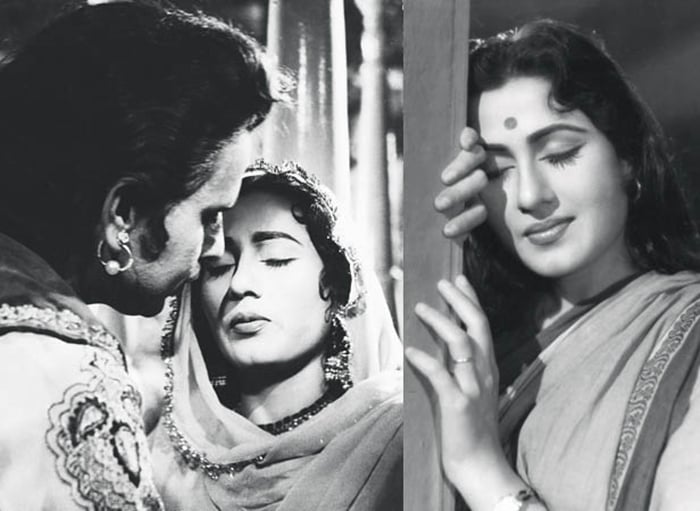 After getting separated, even they are working together in the films. While shooting for the films 'Naya Daur' in which lead actor is Dilip Kumar and Madhubala. For outdoor shooting both the actor have to go Bhopal, but her father never allow Madhubala to go outdoor shooting. After that B R Chopra replaced madhubala from the films. The Vyanjantimala was become a lead actor of 'Naya Daur'.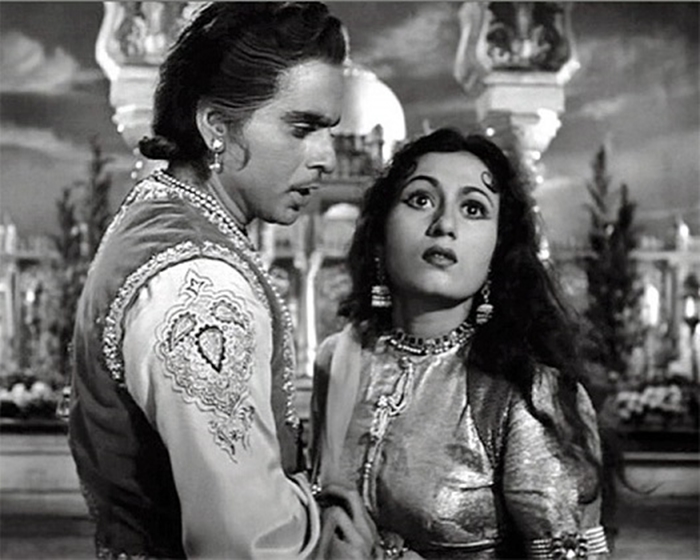 B R chopra Vs Madhubala
When BR Chopra replaced Madhubala from the film 'Naya Daur'. The another controversy was started in her life. BR chopra on the films poster write Madhubala name and cut with the red ink, which was the breaking news at that time. On this Madhubala father replied that, that time Madhubala were working on the films he write the all films names and in the last he cut it down "Naya Daur" from the res ink. This controversy was tug it of till court. The case was against Madhubala and her name. And from BR Chopra side it was signing amount was return from the Madhubala.
The witness for the case was Dilip Ji. He gives all statement in favour BR Chopra and also said som rubbish words to Madhubala in the court. But he also confessed the he loved her so much.
Kishore Kumar cheated
She was very alone after getting hurt from Dilip Kumar. But on the other side Kishore Kumar also loved her. Not wasting time kishore Kumar proposed her , and she also agree immediately. In 1960, when Madhubala is only 26 years old they got married.
But as the time passed they come to know that she had a hole in the hearts. As time passes she getting ill and also from her nose and mouth blood was started coming. Kishore Kumar doesn't with her, he purchase on home in Mumbai, and he kept Madhubal their alone with on sister and doctor. In 3 to 4 month he went her house to meet her. On 23rd February , 1969 she take her last breathe.
(To receive our E-paper on whatsapp daily, please click here. We permit sharing of the paper's PDF on WhatsApp and other social media platforms.)
Published on: Thursday, February 23, 2017, 09:05 AM IST