It is the 49th death anniversary of Raj Kapoor, who was called as 'The Showman of Hindi cinema', and was one of India's greatest filmmakers. By the age of 24, he had established himself as a great actor-director. He also was a pioneer in making Hindi cinema bolder, by making his heroine show off their beauty on the silver screen.
Some of Raj Kapoor's favourite heroines were – Nimmi, Vyjayanthimala, Zeenat Aman, Padmini Kolhapure, Nargis and Madhubala. Call it a lucky charm or his fascination, all of RK's leading ladies have worn a white saree in at least one scene in his films.
Apart from being a great filmmaker, Kapoor is also known for his fondness for his leading ladies.
Closeness to Nargis
During 50s and 60s, the love affair between Nargis and Raj Kapoor was known. The romance between the two was meant to be. The duo worked on 16 films together, including Awaara and Shree 420. But when Nargis met Raj Kapoor, he was a married man (Raj Kapoor was married to Krishna Raj Kapoor). Hence, it is alleged that Raj Kapoor who was a family man and had children, would not leave his family for Nargis Dutt. And they parted away.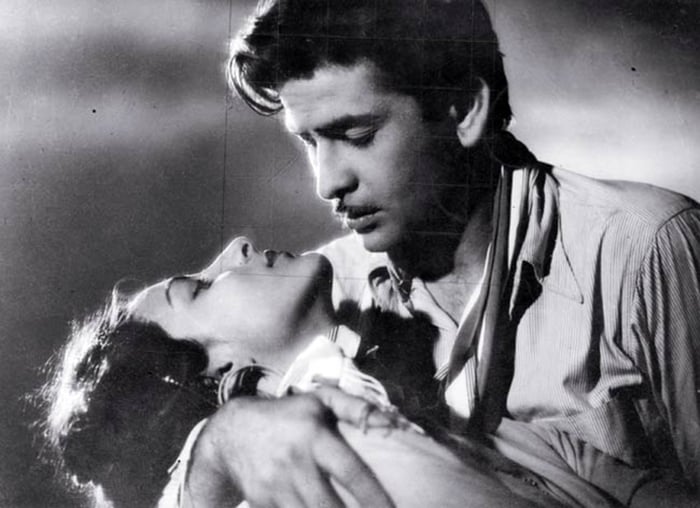 Their films 'Barsaat' became the first hit from his studio. Remember the scene where Raj holds Nargis in a violin – that iconic scene became a logo of RK films studios. Some of his real life scene like in 'Bobby' where Rishi meets Dimple Kapadia in her house was picked from Raj Kapoor meeting with his favourite actress Nargis at her residence.
In an interview with a leading daily Rishi Kapoor said that, "He was also a man in love – at the time, unfortunately, with someone other than my mother. His girlfriend was the leading lady of some of his biggest hits of the time, including Aag (1948), Barsaat (1949) and Awara (1951)."
In love with Vyjayanthimala
Raj Kapoor and Vyjantimala featured in two films, named Nazrana and Sangam. Rishi Kapoor, in a interview with a leading daily, shed light on the relationship his father shared with co-star Vyajanthimala, who had denied having an affair with the actor.
He writes in his book, "I remember moving into the Natraj Hotel on Marine Drive with my mom during the time Papa was involved with Vyjayanthimala. From the hotel, we shifted for two months into an apartment in Chitrakoot. My father had bought the apartment for Mom and us. He did all he could to woo her back, but my mother wouldn't give in until he had ended that chapter of his life."
He remembers getting 'livid' when Vyjayanthimala claimed that his father had "manufactured the romance because of his hunger for publicity".
Fond of Zeenat Aman
Raj Kapoor was greatly inspired by Zeenat's dedication towards her work, when she turned up as a village belle with a burnt face, for the audition of a similar character in the film, Satyam Shivam Sundaram. During filming, Raj and Zeenat got close together. It was also rumoured that Nargis left Raj Kapoor due to his alleged womanising habit. She immediately accepted Sunil Dutt's marriage proposal and the sudden wedding was the news of the day.
(To receive our E-paper on whatsapp daily, please click here. We permit sharing of the paper's PDF on WhatsApp and other social media platforms.)
Published on: Friday, June 02, 2017, 08:15 AM IST