'Queen' Kangana Ranaut went on Karan Johar's 'Koffee with Karan' show and called him out. Her words were, "In my biopic, if it ever gets made, you will play that typical Bollywood biggie who is snooty and completely intolerant to outsiders, flag-bearer of nepotism, movie mafia…" It was like Kangana opened Pandora's box and it diverted people's attention to something that's rampant in Bollywood.
Favouritism isn't a disease that plagues the film industry alone. It is equally prominent in other professions as well but since it's cool to talk about stars, they are under scanner. After everyone involved had their say in the matter already, we thought nepotism debate has become a thing of past while the practice continues. Kangana's comments didn't go down well with KJo, who along with Varun Dhawan and Saif Ali Khan, shouted out loud that 'nepotism rocks' at the recently held IIFA Awards.
Soon many celebrities like Ranbir Kapoor, Alia Bhatt, Anushka Sharma, Sushant Singh Rajput and others gave their opinion on the issue. Even though Varun and KJo apologised for the incident, the debate continues.
Here is what the celebs have to say about 'Nepotism'.
Ranbir Kapoor
Son of famous Kapoor family, who's been in the film industry for almost 8 decades doesn't shy away from the fact that he's a product of nepotism. He further went on to say that if tomorrow he has kids, he would like to provide them with the same platform as his family gave it to him.
Anushka Sharma
Sharma is one of the top actress in the industry and has reached the position with her sheer talent and hard work. Anushka was launched by Aditya Chopra and was starred opposite Shah Rukh Khan. So when asked about the issue she said, "First of all, every actor has her own journey in Bollywood. Moreover, if you are good at your work, people will show interest to collaborate with you, irrespective of your background. Ranveer Singh, Parineeti Chopra and all of us were not from the film industry! So being an outsider, I never faced nepotism."
Alia Bhatt
Mahesh Bhatt's daughter is another star kid who is making it big in Bollywood and was launched by Karan Johar. No one can deny that she is in the industry as a result of nepotism, the fact that she has talent cannot be denied either. From movies like, Highway to Udta Punjab, she has proved why she deserves to be in the industry.
When Alia was asked about nepotism she said, "I think a star kid can get that first film due to nepotism. But to constantly get films just because you belong to a filmi family is not possible. I am aware people do struggle to make a mark in the industry, but it's not right to blame nepotism. I didn't plan my birth in the Bhatt family. I can't change that and today, I am successful not just because my family is famous, but also because I have worked hard and you can't take it away from me."
Aamir Khan
I think it's a normal human tendency to try and help people who you love and care for. It doesn't have to be someone who is part of your family, it could be someone you care for. It's a very natural emotion. I try to make sure that in my work, I don't let it interfere. As a creative person, I am responsible to my audience and I give huge importance to that. I try not to bring in emotions in my work.
Rajkummar Rao
I love watching talented actors on screen, I don't mind if they're somebody's son or daughter in the industry. I want to see talent on screen. The problem would be if they are not talented and they are still on screen, then that's not fair! So, if someone is worthy and talented, then why not? I have no problem with that.
Arjun Kapoor
Arjun who debuted from Yash Raj's Ishaqzaade reportedly feels that nepotism exists in every field. As per him, there are no degrees in the industry and everyone gets just one chance to prove themselves. He further said, that he got an opportunity because of his dad but post that it was only because the audience and him. He also added that no one buys a ticket or offers work because of one's surname.
Sushant Singh Rajput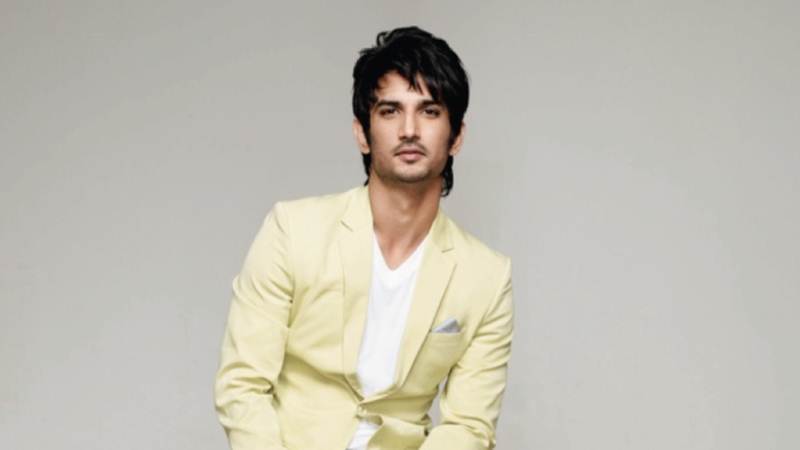 Actor Sushant Singh Rajput has already made a name in the industry and was highly praised for his acting in 'M.S. Dhoni: The Untold Story'. Making a name in a huge industry like this without a Godfather is something, so when he was asked about the burning topic of nepotism he clearly said, "I think nepotism can co-exist with the idea of encouraging new talent from outside of the film industry. I, being an outsider, got the opportunity and luxury of choices to choose the film that I wanted to do. So I have no complaints. But having said that, if new talents won't get a chance, and only the practice of nepotism continues, then the industry will collapse in some time."
(To receive our E-paper on whatsapp daily, please click here. We permit sharing of the paper's PDF on WhatsApp and other social media platforms.)
Published on: Thursday, July 20, 2017, 02:38 PM IST