With more and more concert venues being targeted by terrorists, Marilyn Gore looks at how music can keep us sane in a world that's slowly going mad
"Love, love, love" — The Beatles, 1967
"Love! Love! Love!" — Justin Bieber, 2017
In the hands of The Beatles, the phrase was a melodic reminder that all the world needed was love. It was a symbol of utopia, and would eventually become a symbol of the Summer of Love. When Justin Bieber chanted it at the One Love Manchester concert last week, it took on an urgency that reflects the world today. Bieber was not alone. The 50,000 concert-goers who chanted along melded into the embodiment of resilience in the face of terror, a scant 24 hours after the attack on the London Bridge.
No fear
Katy Perry, in a jacket that commemorated the 22 people who were killed in a suicide bombing at an Ariana Grande concert 13 days prior, also called for unity and increased human interaction. "Love conquers fear, and love conquers hate," she said. The Black Eyed Peas asked "Where is the Love?" as they performed their 2003 hit, and Miley Cyrus—perhaps more famous for her on-stage antics than her music—announced, "The most important responsibility we have on this entire planet is to take care of one another. And look what we're doing today and how amazing that is!"
What she was doing was participating—along with artists such as Robbie Williams, Niall Horan, Pharell Williams, Little Mix, Coldplay, Liam Gallagher, Imogen Heap and Stevie Wonder—in a benefit concert that would raise £2.35 million in donations to the We Love Manchester Emergency Fund in three hours. More importantly, it would become the "statement that hatred and fear will never win" that Scooter Braun, Grande's manager, said it was meant to be.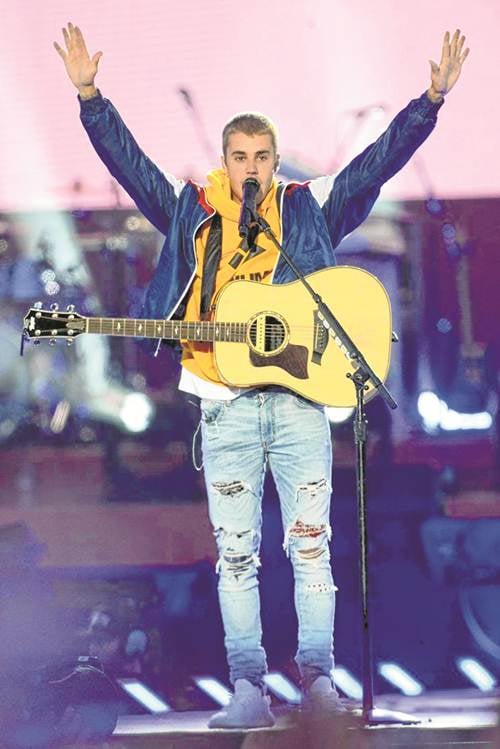 Empathy as a target 
From lullabies to dirges, music is central to the human experience, irrespective of culture, or the kind of music an individual prefers. Research has even shown that human brains have evolved to include a dedicated circuit for music. This is perhaps why music tends to bring people together whether in the songs calling for an end to America's war in Vietnam in the 1960s, the ones calling for an end to racial discrimination, or, as in the case of the Beatles, those extolling us to love more.
Unfortunately, music events such as concerts and festivals are ideal targets for perpetrators of violence and mayhem, who seek to create large-scale damage and pandemonium. Irrespective of the security measures in place, it is far easier for one individual, or a small group, to sneak into a venue with large crowds than it would be to enter a smaller group. For instance, 90 people were killed when three suicide bombers opened fire and detonated their explosive belts at an Eagles of Death Metal concert in Paris in November 2015. And just two days before the One Love Manchester concert, security personnel evacuated thousands of festival-goers from a weekend concert at Rock Am Ring, the metal, rock, indie, pop, hip hop and electronic festival in Germany. Although the evacuation had been based on "concrete leads" of a possible terror threat, it turned out to be a hoax, and the festival continued the next day.
They won't win
When Miley Cyrus and Ariana Grande teamed up for a rendition of Crowded House classic Don't Dream It's Over, the lines "They come, they come / To build a wall between us / We know they won't win" struck a chord. Similarly, the self-empowerment pop lyrics of Katy Perry's Roar and Part Of Me gave each member of the audience the chance to interpret the song in their own context of standing up to bullying—in whatever form it may have taken.
If music from the mid–late 20th century West reflected the Right/Left divide in the politics of the time, One Love Manchester—which shares its name with the 1978 One Love Peace Concert that Bob Marley organised in Jamaica—is a response from artists and their fans to a world is facing an increasing incidence of terrorist attacks. Yet, despite its strength, this response bears no trace of malevolence. A mere three days after the bombing, the BBC website shared a piece on how "the gathered crowds in Manchester city centre burst into an impromptu rendition of the Oasis classic Don't Look Back In Anger following a minute's silence for the victims".
One Love Manchester also found support from celebrities including Sir Paul McCartney and David Beckham, and international artists including Bastille, The Chainsmokers, Clean Bandit, Kings of Leon, Rita Ora, and Shawn Mendes in a video montage. Halsey opens the video, uploaded to YouTube by the BBC, with the lines, "Music is not a place for fear. Music is a universal language that the whole world speaks. It doesn't matter what faith, what race, what class, what life experience… when a bunch of people can get together and they can all relate to one thing—their love for music, a beautiful thing happens. And it's that sense of communication that keeps music fans so loving and so unconditional."
Social glue
Music doesn't just have the power to tell a story. It has the power to influence the narrative. With more countries—ours included—leaning increasingly towards extreme nationalism, music perhaps has the power to unite people in solidarity, to keep us human. This is why global initiatives such as Playing for Change, which brings together musicians from different physical and musical geographies, become vital in mobilising the world to combat extremism, whether nationalistic or religious.
(To receive our E-paper on whatsapp daily, please click here. We permit sharing of the paper's PDF on WhatsApp and other social media platforms.)
Published on: Sunday, June 11, 2017, 06:11 AM IST