Today, around 9:30 am, a railway compound wall collapsed at Kurla Railway station. According to reports, 4 people were injured in the incident. The wall is located at Kurla's Haryanawala lane and is 20 feet tall.
According to the residents, they complained about the wall when it started leaning to one side but nothing was done. A pan shop was at the same place where the wall was and when it collapsed it injured the people present in the shop.
According to Mumbai Live, the injured are identified as Aamir Sheikh, who suffered a critical head injury, and Lakhan Khatal, Lakshman Patil and Mohammed Pantoji, who suffered leg injuries.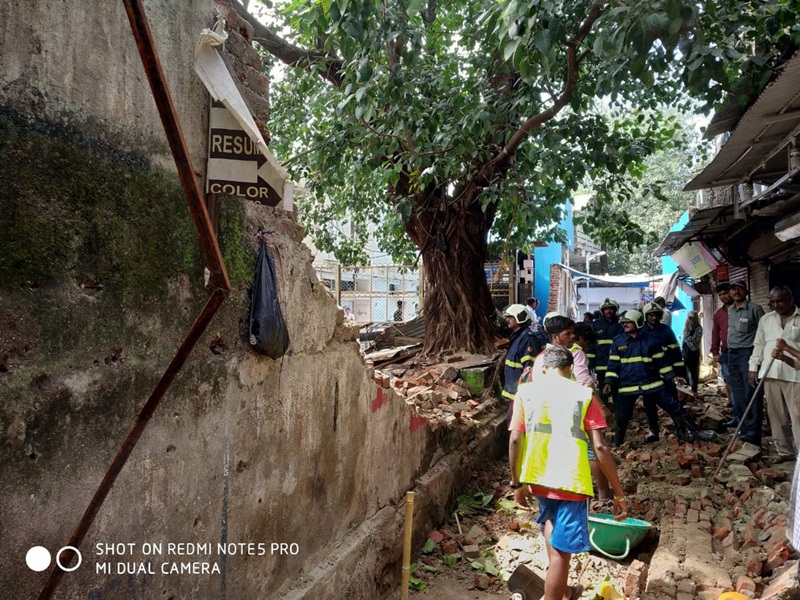 (To receive our E-paper on whatsapp daily, please click here. We permit sharing of the paper's PDF on WhatsApp and other social media platforms.)
Published on: Friday, September 07, 2018, 01:07 PM IST