Today is the birth anniversary of dusty beauty and supremely talented – Smita Patil. She was a leading actress of Bollywood who won the heart of millions with her natural acting skill.
She was born on 17 October 1955 in Pune, Maharashtra. By the age of 31 Smita had become one of the biggest icon in Bollywood.
Smita's belongs to Kumbi Maharashtrian family. Her father Shivajirao Girdhar was a politician and mother Vidya Tai Patil was a socialist. She started working as a news anchor in Doordashan in 1970 after completing her graduation from the Film and Television Institute of India in Pune.
Veteran photographer N K Sareen who photographed Smita on different occasions said that she never needed to give an expression when she was being photographed.
She had most expressive eyes and photogenic face. She played different roles in her short 11-year career and she did justice to each and every role.
Apart from her blooming career, her life was also riddled with a lot of controversies.
Katrina Awards Controversies
Recently, Priyadarshini Academy announced that Katrina Kaif will be next recipient of Smita Memorial Awards. As soon as news was announced twitter went crazy and comes out some controversies against the Smita Patil awards to Katrina. Not even viewers but also some Bollywood celebrities like Abhay Deol, Juhi Chawla, Swara Bhaskar and Radhika Apte were shocked! by this announcement.
Prateik Babbar faces problem after mother dead
Smita was only 31 when she died on 13 December 1986, because of childbirth complications just two weeks after giving birth to Prateik Babbar. Prateik resembles his mother a lot. He was brought up by Smita's mother Vidyatai Patil. Prateik live alone with her aunt in Mumbai. He grew up without the presence of his mother or father by his side. In an interview he said that Dad (Raj Babbar) was always busy with their other family. He don't look at me. After my mother dead he was very alone. But as time gone everything is fine. There were a few misunderstandings but sometime ago I visited him on his birthday. Nadira, Juhi and Arya were all present. Prateik did his debut with Abbas Tyrewala's Jane tu Jane ya Jane na…. and getting lot of appreciation.
Shabana Azmi dislikes her best friend
Smita and Shaban Azmi had passed out from the same college and did same kind of movies. In an interview Shabana said, Smita and "I never became friends". But added that, "We has so much in common – we came from similar background and were launched by the same director and worked in same kind of cinema."
They worked together in select movies like Mandi, Arth and Nishant. In Mahesh Bhatt's Arth (1982), Smita showed excellent acting as a schizophrenic patient. Mandi was released in 1983, where she played a role of prostitute.
Raj Babbar, Nadira and Smita relations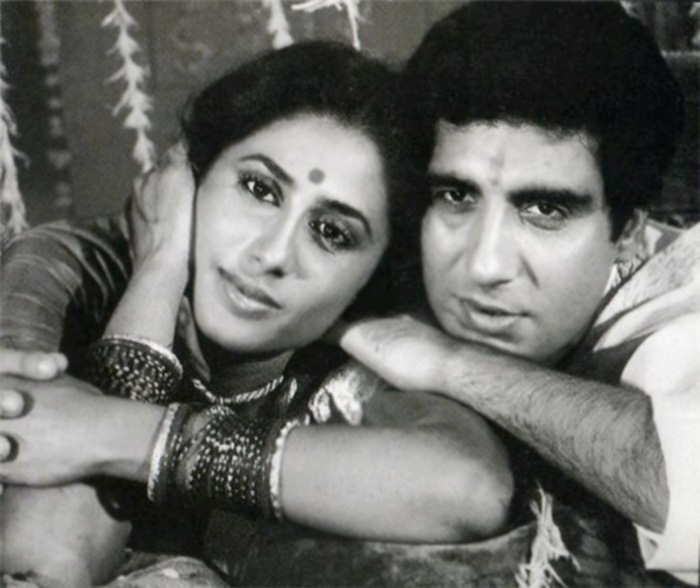 Raj Babbar's marriage with Smita was full of controversies. As Nadira Babbar was Raj Babbar's first wife and they had two children Juhi Babbar and Arya Babbar. When Raj met Smita during the shooting they decided to get married. Raj divorced Nadira and got married to Smita. Prateik was the only child to parallel cinema's stars, Smita Patil and Raj Babbar. Smita faced lots of criticism from the Feminist organisation for her marriage for whom she had worked hard.
She passed away, on 13th December 1986, Smita Patil was honoured with the Padma Shri Award.
Also Read: 15 lesser known facts about Hema Malini on her 68th birthday

Also Read: Amitabh Bachchan birthday special: An angry young man turns 74 today
(To receive our E-paper on whatsapp daily, please click here. We permit sharing of the paper's PDF on WhatsApp and other social media platforms.)
Published on: Monday, October 17, 2016, 08:40 AM IST