Indore : The second day of IRIS was full of extraordinary and inspirational talks by esteemed speakers and the next rounds of flagship and management events which commenced on.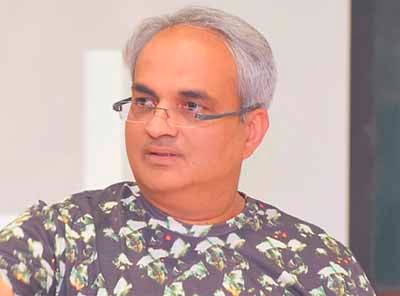 Ogilvy, Pinstorm marketer Mahesh Murthy's talk revolved around various companies and reason behind their successful marketing. He started his talk discussing about how particular companies become dominant in their segments—how they emerge, they establish, take a direction, move ahead and finally start leading the segment. He also discussed about the steps involved when a company decides to launch a product which becomes a hit instantly and how word of mouth marketing creates huge brands.
Reliance Jio Messaging Services Pvt Limited CEO Rahul Razdan, being the alumnus of IIM Indore, he began his talk mentioning about how IRIS came into origin and how exciting the fest-planning was. Mentioning about how disruption has affected lives, Razdan said that in today's scenario, innovations are hard to find. Discussing about various world records created, he noted that
every record has been very finely defined, and each record has its own importance. And this is the line on which FMCG products are leading their segments.
ISRO former chairman K Radhakrishnan began his talk discussing about Indian space technology and the advancements which took place in the past few years. He mentioned resilience to failures in space technology missions through—preparedness, review, reflect, revive and accountability. He also focused on various reasons why ISRO makes a difference to the country and what impacts it has globally.
Harper Collins (India) MD Chaitali Moitra began her speech talking about how a person should make choices in professional life and take steps to attain leadership. 'There are times in your life when you need to decide
between two things—and both may be important and bring a change in your life, but then you need to take the option which would bring you success not only immediately but also in long run. You need to stay confident and stay firm on the decisions taken, be brave enough to stay upright and face challenges which would come', she said.
(To receive our E-paper on whatsapp daily, please click here. We permit sharing of the paper's PDF on WhatsApp and other social media platforms.)
Published on: Sunday, November 20, 2016, 12:22 AM IST