Ujjain : In a bid to provide better facilities to saints of all the Akharas participating in the Simhastha Fair -2016, Forest Department has slashed the rates of bamboos and other types of wooden sticks used for the erection of the camps, on Wednesday.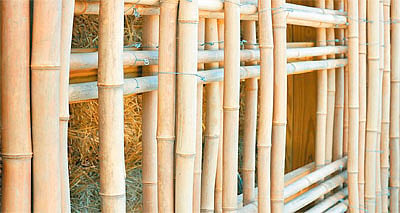 Rates are slashed almost by 50 percent after some saints have written to Forest Department about the high rates of wooden sticks which were in turn increasing cost of the installation of camps. Chief Conservator of Forest, PC Dubey informed Free Press that bamboos and other types of sticks would be provided to all the Akharas on the discounted rates so that cost of the installation of their camps could be lowered down. However, no change has been made in the rates of wooden sticks used for the purpose of burning and Akharas have to purchase it on the older rate of rupees 402 per quintal including all taxes.
This decision of the forest department evoked mixed reactions in the saint community; some saints welcomed the decision while some others are still not satisfied by the decreased rates. One of the employee of Forest Department on the condition of anonymity said, when we went in all the Akharas for informing about the new rates a saint who was not satisfied by the rates wrote on our notebook that "Itni kimat le kr narak me jaoge" you will find place in hell by taking high prices from the saints.
(To receive our E-paper on whatsapp daily, please click here. To receive it on Telegram, please click here. We permit sharing of the paper's PDF on WhatsApp and other social media platforms.)
Published on: Thursday, March 03, 2016, 12:22 AM IST