Ujjain: Buddha Pushya Nakshatra brings much needed relief to the city retailers. On Wednesday, city markets witnessed heavy customers.
Sarafa market decorated with serial lights
Ahead of Diwali, the demand for gold and silver ornaments has risen. Jewellery shops and sarafa markets have been decorated with beautiful lighting and due to Pushya mahurat, customers thronged city markets.
Sale of Bahi-khatas' and electronic items on rise
Impact of pushya nakshatra was also seen at stationery shops where businessmen were seen purchasing 'bahikhatas' (accounts book) ahead of Diwali. According to Hindu belief purchasing of accounts books is considered auspicious on 'Pushya Nakshatra'. Customers' rush was also seen at electronics shop, readymade cloth shops, shopping mall, Lakherwadi, Freeganj, Kamari Marg, Malipura and other markets across the city.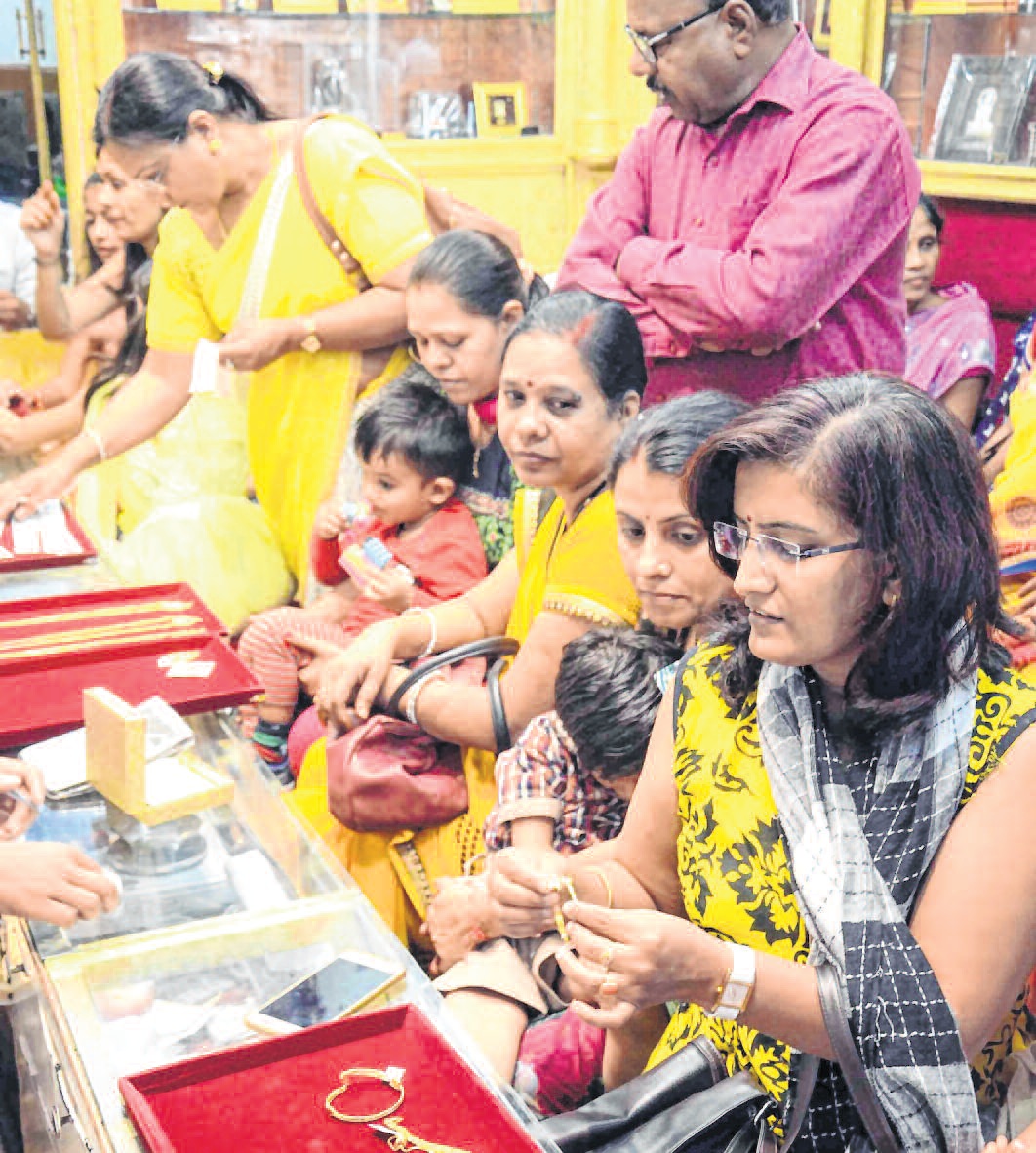 (To receive our E-paper on whatsapp daily, please click here. We permit sharing of the paper's PDF on WhatsApp and other social media platforms.)
Published on: Thursday, November 01, 2018, 11:33 AM IST