Happy Birthday to gorgeous and strong women, Huma Qureshi. Today she is celebrating 31st birthday. She is from Delhi, who came to Bollywood from theatre and modeling. In Bollywood, she was noticed by director Anurag Kashyap, who signed her for a film deal with company in Gang of Wasseypur I and II. She has nominated for her debut film, including Filmfare Award for Best Female Debut and the Best Supporting Actress.
She has acted in many lead roles in Luv Shuv Tey Chicken Khurrana, and other follows Ek Thi Dayaan, Dedh Ishqiya, Badlapur, Highway and among others.
Huma was born in a Muslim family in Delhi. Her father Saleem Qreshi, ran a restaurant and mother Ameena is a housewife. She has three brothers, included Saqid Saleem, who acted in Dishoom, Bombay Talkies, Mere Dad Ki Maruti, Dobaara: See Your Evil and Hawa Hawaai.
During the successful period , she has linked with many actors. Here we bring some known personalities..
Sohail Khan
Huma was link up with Salman Khan's brother Sohail Khan. It was reported that Sohail Khan had allegedly been showering Huma with expensive gifts. However Huma slam the report, she took twitter to rubbish the rumour by stating that Sohail is like brother. Furtherm Sohail wife Seema Khan, stated that Huma was Salman and Arpita's friend and that she doesn't think that Sohail and Huma hang out together.
Anurag Kashyap
During the struggling period, Huma was noticed by director Anurag Kashyap. He take her in a lead role in Gang of Wasseypur I and II. She was linked to Anurag and later blamed for the break down of marriage with Kalki Koechlin. They were spotted hugging each other at the screening of American Hustle in Mumbai in 2014.
Further Anburag tried to protect Huma by saying that, "People run only one-sided story and it's very disturbing. Such rumours are not affecting me or Kalki but it is affecting Huma's image. Huma is being targeted."
Anurag said, "When we (Huma and Anurag) went for the screening (of American Hustle), photographers wanted to click us together. I said you guys will click our picture purposely and will run your own story and that's exactly what has happened.''
Shahid Kapoor
Huma have a rumoured affair with lover boy Shahid Kapoor. According the report, the duo were spotted holidaying together in Goa in 2013. But Shahid slammed the report by saying that, "He had met her only a couple of times. I have no clue where these stories crop from. I've met Huma only twice. Singledom has its own challenges. Every girl you meet is taken to be a potential relationship."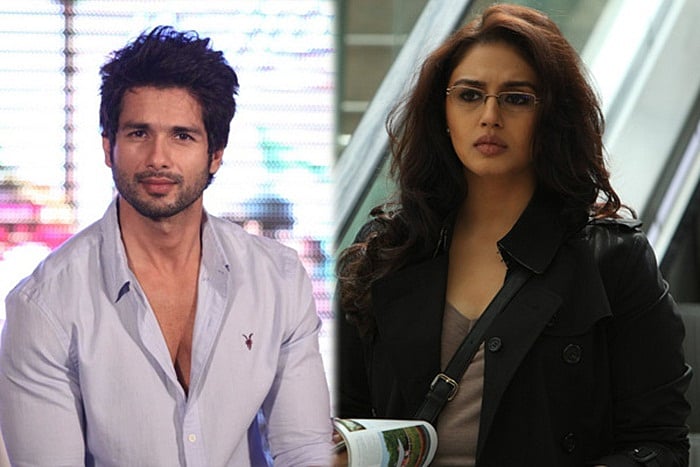 Arjan Bajwa
Huma also linked up Arjan Bajwa in 2012. They were seen bonding together over a cup of tea in Mumbai restaurant. Huma Qureshi never opened about the relationship with Arjan. But the report says the two were dating and some report are rumoured affair.
Abhishek Chaubey
After separating from a wife Supriti Malhora, Abhishek Chaubey was dating Huma, reports. There was gossip mill was the couple will soon have nikkan ceremony but no such thing was happened.
(To receive our E-paper on whatsapp daily, please click here. To receive it on Telegram, please click here. We permit sharing of the paper's PDF on WhatsApp and other social media platforms.)
Published on: Friday, July 28, 2017, 09:50 AM IST