Bollywood divas and monsoon have a crazy connection, with actresses dancing in a wet sarees, enticing fans with some groovy moves. While we thought the trend was limited in the 90s, after a long time Katrina Kaif and Akshay Kumar are all set to bring back the same magic again on silver screen. The duo will recreate Raveena Tandon and Akshay Kumar's iconic rain song 'Tip tip Barsa Pani' from 'Mohra'.
Rohit Shetty's upcoming film 'Sooryanvanshi' will have the remake, but there are also other actresses like Priyanka Chopra, Kareena Kapoor, who rocked the saree with their rainy look.
Priyanka Chopra
Desi girl Priyanka Chopra displayed her adorable look in saree in 'Abhi Mujh mein kahin', the rainy song in Agneepath. The songs shows PeeCee and Hrithik Roshan's chemistry in a very beautiful manner, romantically sung by Sonu Nigam.
Katrina Kaif
With the songs 'Gale Lag Jaa' from De Dana Dan'm Katrina won the official title of 'Rain queen' from us. As seen in the video with Akshay Kumar, things looked totally real in the song.
Aishwarya Rai
The beautiful song 'barso re Megha megha' from Guru was the most popular song in the early 2000s. The song features Aishwarya Rai, who broke the saree stereotype and was seen in chaniya choli dancing in the rain.
Kareena Kapoor
Remember Chameli played by Kareena Kapoor? Arguably one of her best performances. The song, 'Bhage re man kahi' saw her wearing a red saree. She was seen dancing alone in the rain.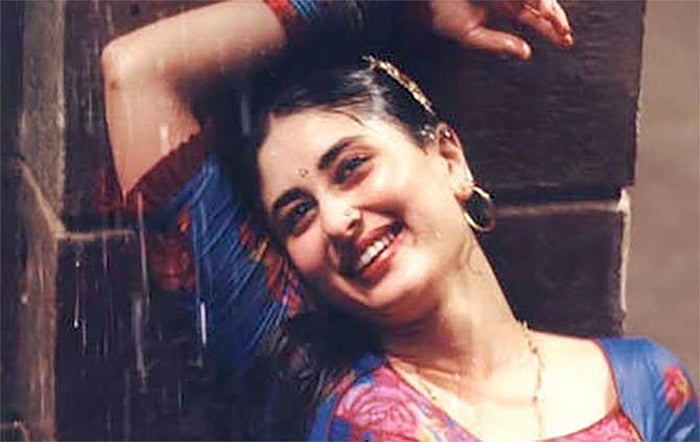 Vidya Balan
Vidya Balan made headlines for the 'Dirty Pucture' as she was seen in a bold character. The song 'ohh la la' got more than 94 million view on YouTube. In between the songs, Vidya Balan was seen in a red saree dancing in the rain.
Sushmita Sen
Sushmita Sen look the perfect desi girl in the saree. In Main Hoon Na, as we see Sushmita in a saree, we can't stop saying 'woowww'. Even when Salman khan saw Sushmita in the song 'Laga Prem Rog', he realised his feeling for Sushmita in the movie.
Madhuri Dixit
Dhak dhak girl Madhuri Dixit taught us how to dance in the rainy season in the song 'Chak dhum dhumm' from 'Dil To Pagal Hai'. Madhuri and Shah Rukh's chemistry in the song was most loved by fans and even the songs.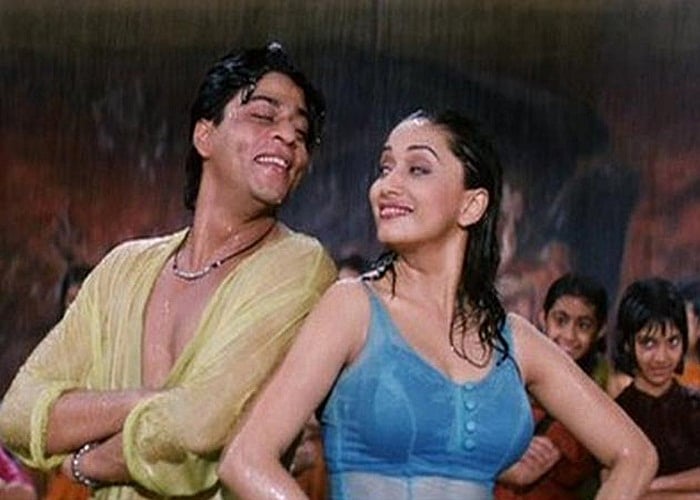 Raveena Tandon
Among rain songs, 'Tip Tip barsa Pani' from the movie Mohra is top of the list. The movie stars Akshay Kumar and Raveena Tandon, Raveena was seen in yellow saree as she got wet in the rain, and looked very sexy. And her chemistry with Akshay Kumar was most real.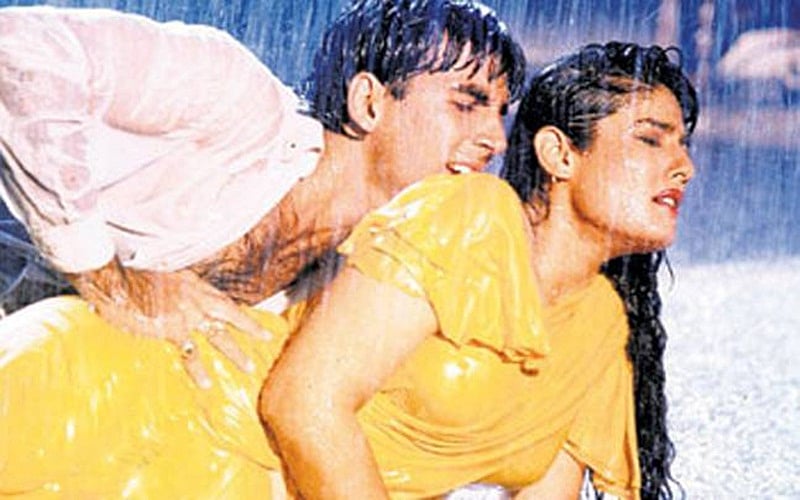 Sridevi
As we taking about rainy song, how can we forget Sridevi? Her epic song 'Kaante nahi kat te' has an invisible Anil Kapoor. Yet, Sridevi's blue saree in rainy water made the song highly sensuous. She also seen song in 'lagi aaj sawaan ki phir vo jhadi hai' stars with Vinod Khanna in Chandni.
Zeenat Aman
Zeenat Aman song 'Are hay hay ye majboori' from 'Roti Kapda Makaan' is among the most famous even today. The voice for the song was given by Lata Mangeshkar. Zeenat was known as a bold actor and in an orange saree she looked too sexy and hot.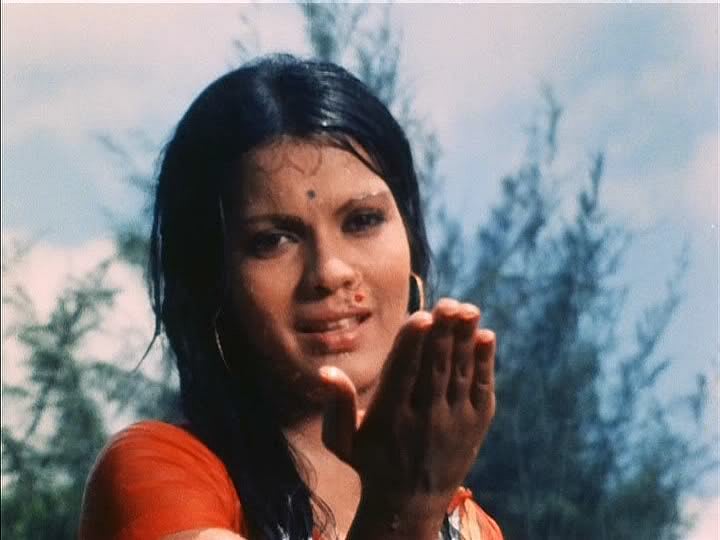 (To receive our E-paper on whatsapp daily, please click here. To receive it on Telegram, please click here. We permit sharing of the paper's PDF on WhatsApp and other social media platforms.)