A brand is a name, term, logo, design or symbol that identifies the producer or seller's good or service as distinct from those of other sellers. These help create a connect between the consumer and the company. Through brands, companies communicate their philosophy and Ideology to the public with the help of their logos.
Below is a list of all the brand logos that have hidden meanings.
The Logo of a brand is the most prominent thing that people remember. It is the brand logo that carries forward the legacy and philosophy of the brand to its consumers. However, many brand logos also conceal hidden meanings within them. Below is a list of some brand logos with hidden meanings lying underneath them:
Brand Logos with hidden nuances
Amazon.com:
Amazon.com is one of the largest e-commerce portals in the world connecting buyers with sellers. Not many people might have noticed that the brand logo of Amazon.com has a hidden meaning to it. When you observe the logo closely, you might notice that the logo conveys the message that the brand has all the products starting from A to Z through the arrow, which also indicates a smile, which gives away the message that the goal of amazon.com is happy and satisfied customers.
Baskin Robbins: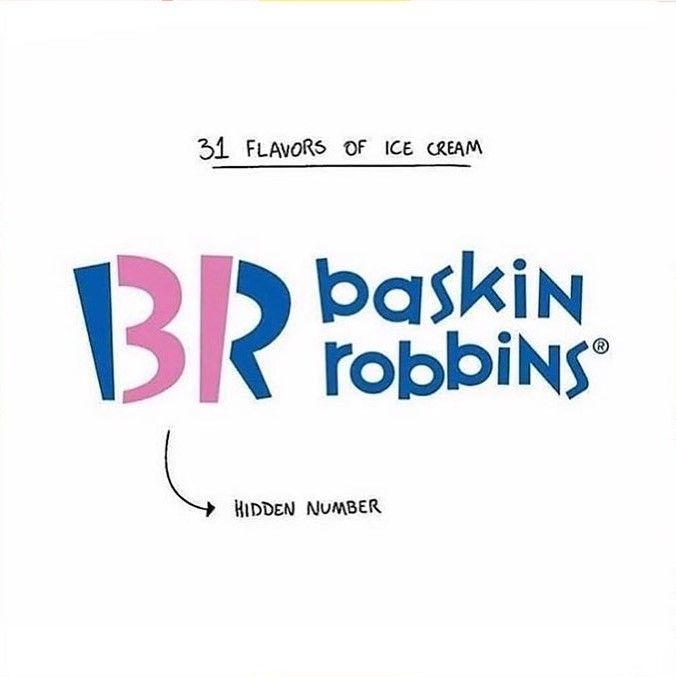 The brand logo of Baskin Robbins too carries a hidden meaning. The Pink colour in the logo of Baskin Robbins forms number 31, which also translates to the number of ice-cream flavours that the brand offers. It is among one of the witty brand logos that is used by a brand.
Cisco:
The brand logo of Cisco too carries a hidden nuance to it. The lines in the Cisco logo above the lettering resembles the Golden Gate Bridge of San Francisco. The Golden Gate bridge resemblance has been included in the brand's logo because it inspired the makers of the brand, and also because they drove down to register the company.
Sony Vaio:
The brand logo of the Sony Vaio too has a hidden meaning attached to it. When noticed carefully, you might see that the V and A from the logo resemble the analogue technology and the I and O resemble the digital technology. When the letters of the brand logo are combined they represent the transition from analogue to digital technologies.
Image courtesy: Instagram (Anup Prasad, Logoseum)
(To receive our E-paper on whatsapp daily, please click here. We permit sharing of the paper's PDF on WhatsApp and other social media platforms.)
Published on: Saturday, November 23, 2019, 04:22 PM IST