Not all heroes wear capes – some simply wear masks, especially in times of coronavirus, and that's what our on-screen TV heroes have been following in their real life amidst the pandemic. More than make-up, costumes and script, masks and sanitisers have become their essential items while shooting.
Actress and Bigg Boss 14 winner Rubina Dilaik, who recently re-entered the show Shakti- Astitiva Ke Ehsaas Ki, when asked about how safety precautions are being followed on the outdoor sets, said, "There are doctors on the sets... everybody wears a mask... there's always a temperature check. We all have been taking utmost precaution. Also, most actors now do their own make-up and hair touch up. They carry their own make-up products."
Adding, "I have seen people carrying their own basket along with them so that they don't rely on someone else to pass things to them. The basket mainly includes their personal water bottle, food packets and other essential items. I see almost everybody sipping on green tea, kadha on the sets."
Rubina also spoke about the precautions she takes at home after coming back from work.
She said, "Taking a shower is the first thing I do once I reach home from work. I then hang all my worn clothes in the balcony and then after 24 hours, I wash them. I make sure to sanitise my bags which I had taken along with me on the sets."
The partial lockdown in the state has brought a lot of new changes in the entertainment sector. No shooting is allowed after 8 pm and no big shoots to happen till April 30.
Actor Rithvik Dhanjani, when asked about the shooting scenario after the imposition of the new Covid-19 restrictions in Maharashtra, described the current situation is quite "tight". "The shooting situation is a little tight... by little tight I mean the restrictions are a little too much – in terms of the number of people who can enter the sets...security and safety measures have increased so that precautions are taken to avoid the virus. The situation is pretty stiff – but you gotta do what you have to do," he said.
However, actress Juhi Parmar, who is currently a part of Humari Wali Good News show, does not find much of a change in the shooting scene.
"We have been following precautions from the beginning so there are no new rules as such," Juhi said.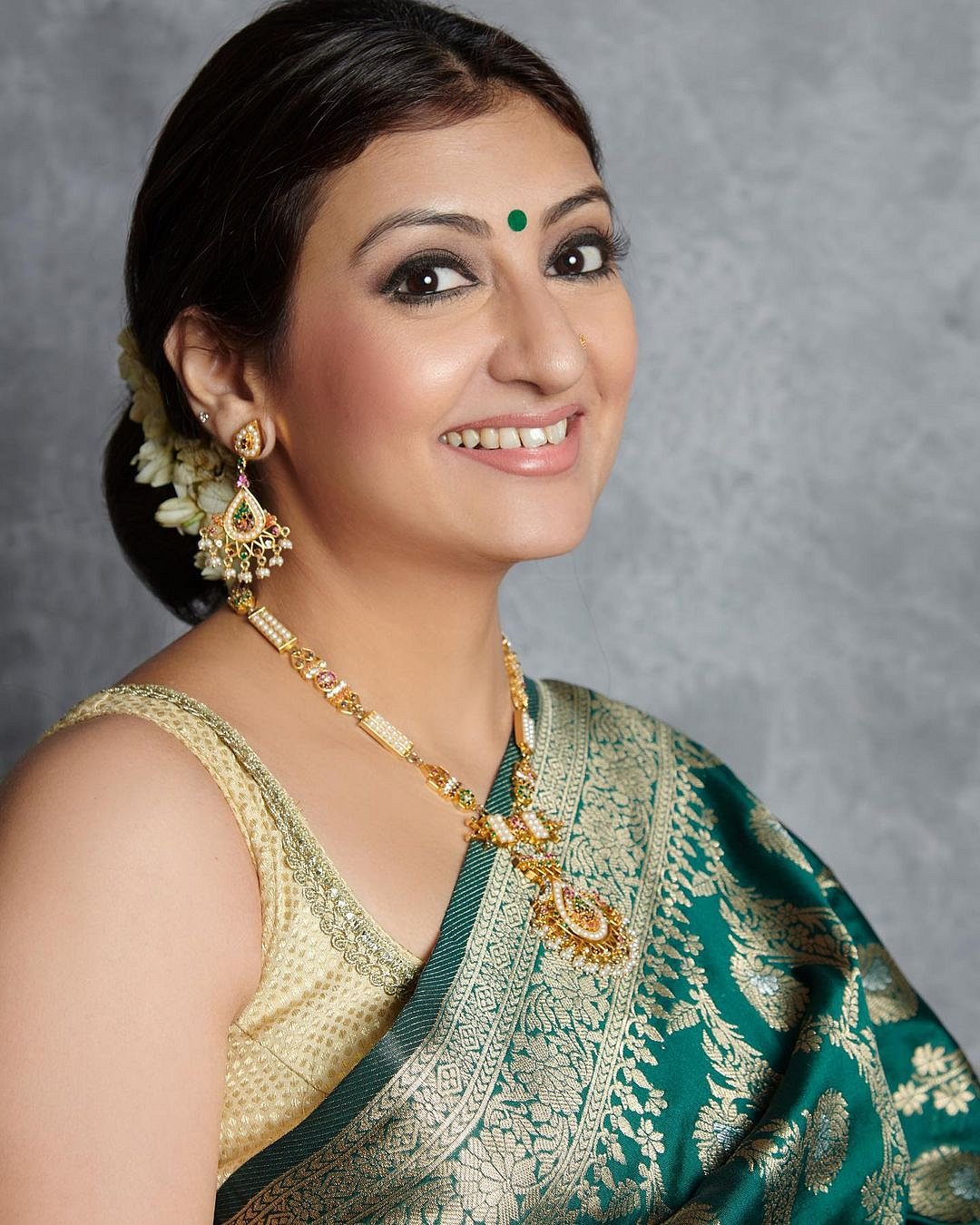 Incidentally, a few days ago, Juhi underwent a Covid-19 test. Fortunately, Juhi's report came negative. She had even penned a lengthy note sharing how the thought of spreading the virus to her family was more fearful than testing positive. "Coming close to Covid has been scary, yes, we are living in times where we know too many people who have been affected by the virus. But Juhi, the mother and Juhi, the daughter has had their heart thumping," she had written.
Like Juhi, Rithvik is also worried for the safety of his family members amidst the pandemic."I do not want to have any kind of fear. I just want to be very careful. I generally do not associate myself with fear but yes, I am a little scared about my parents," he said.
Keeping in mind the safety of his family members, Bhabhiji Ghar Par Hain! actor Rohitash Gour has moved out from his family house and has been living near the sets of his show.
"I have bought a house near the sets. I don't want to be in touch with my family members at least till April 30. I can't put the health of my family members at risk," Rohitash shared.
Despite following safety protocols, a lot of TV actors have contracted the virus. "We at DKP (Directors Kut Productions) are committed to the safety of our cast and crew. I have ensured that all guidelines are followed on the set. The BMC is informed and the sets are fumigated and sterilised as per the protocol," Rajan Shahi, producer of Anupamaa, said. Shahi is also currently undergoing treatment for coronavirus.
Producer Amir Jaffar, who is currently producing Aapki Nazron Ne Samjha, Qurbaan Hua, and Tujhse Hai Raabta, stressed how the restrictions would affect the storyline of TV shows."The pandemic has hit almost every business and TV is no exception. Many TV shows had to be prematurely taken off-air because of it. That's a considerable loss to the producer who may have not even recovered their investments yet."
Adding, "Also, the episodic stories and dramas have had to be tweaked to work within the restrictions. That can also affect viewership drastically because you cannot write and execute as wilfully as you'd like. It's a tough competition out there."
"Distancing is possible if you plan your shooting well, you take it in cuts. The way forward is to write a story in a manner where there are lesser people in the scenes. There is a distance maintained. Episodes bank are being made...for right now there is a Saturday and Sunday curfew. So it is effectively about 9-10 days that are cut from a month for shooting. Also, episode banks are crucial especially with the leads falling ill. In fact, once any member of the crew falls ill you have to shut everything for three days," says Binaiferr Kohli, producer of Bhabiji Ghar Par Hain!
Jay Prakash Sharma, the director of Vighnaharta Ganesh, says: "We try our level best to shoot maintaining social distancing because its not possible to a certain extent though once when we are out from our make up room, we try maintaining distance from everyone as much as possible and be around to people only who are needed in our floor is also very big and we try and wear the mask when not in scene. Though as we are on monitor it is easy to maintain a distance but even for artists we have kept 2-ft distance atleast, and we do sanitisation on the set of Vighnaharta Ganesh thrice a day. We have 10 episode bank as of now which makes things a little bit easier."
Actors like Manish Verma and Raghav Tiwari give further insight into what it takes to work in the new normal. "There's a lot of strictness on the set regarding the safety protocols. We artistes can't even sit together. Our chairs are usually kept at a distance. We also make sure not to spit while delivering dialogues. Our shift is now from 7 am to 7 pm I live in Mumbai alone – since night curfew is here, I make sure whatever I need from outside, I order it before 8 p.m," shared Manish of Teri Meri Ikk Jindri.
According to Raghav, keeping the immune system strong is also extremely important for everyone. "I am focusing a lot on boosting my immunity. I am taking mostly protein rich food. I am also consuming multi-vitamins. Strong immunity is a key weapon in fighting coronavirus," he says.
(To receive our E-paper on whatsapp daily, please click here. To receive it on Telegram, please click here. We permit sharing of the paper's PDF on WhatsApp and other social media platforms.)
Published on: Saturday, April 10, 2021, 08:11 AM IST