Madhubala was born on 14th February 1933 in to Ataullah Khan and Ayesha Begum. The leading lady of Bollywood worked in more than 70 films in a career spanning over two decades.
Madhubala started her Bollywood career as a child actor with 'Basant' which was released in 1942, She was just 9 years old at that time and was credited as 'Baby Mumtaz'.
Madhubala's first few films as a lead actress didn't perform well at the box office. 'Lal Dupatta' was her first successful film but her big break came through Kamal Amrohi's 'Mahal'. The 'Marilyn Monroe' of Bollywood went on to appear in several hit movies.
Here are the top 5 biggest hits of Madhubala-
Mughal-e-Azam
One of the most iconic films of all time, this K. Asif directed epic historical drama was the most expensive Bollywood movie of that time. The film was a huge critical and commercial success and held the record for the highest grossing Hindi film of all time for 15 years.
Barsaat ki Raat
Barsaat ki Raat | Pinterest
This romantic musical starring Bharat Bhushan and Madhubala was a Blockbuster hit. This P.L Santoshi directed flick was praised for its storyline and incredible soundtrack. The movie was a trendsetter and inspired many more musicals Bollywood films.
Howrah Bridge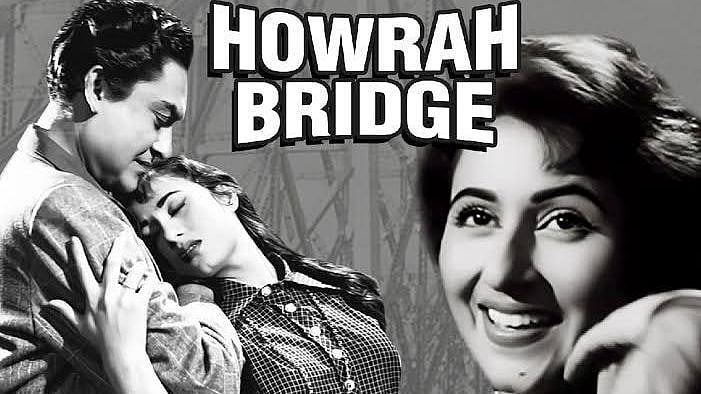 Pinterest
This 1958 crime-thriller directed by Shakti Samantha was loved by audiences and critics. Madhubala's performance was especially praised by film experts. The flick had chartbuster songs like 'Mera naam chin chin chu' and 'aaiye meherban'.
Tarana
Tarana | Pinterest
This romantic comedy starred Madhubala and Dilip Kumar together for the first time. Madhubala's performance in the film is considered on of the best of her illustrious career. Reportedly, Madhubala and Dileep Kumar's love affair started on the sets of this flick.
Half Ticket
Half Ticket | Pinterest
This comedy film starring Kishore Kumar and Madhubala is considered as one of the best comedy films ever made in Bollywood. Fabulous soundtrack, incredible performances and brilliant direction led to the commercial success of the film.
(To receive our E-paper on whatsapp daily, please click here. To receive it on Telegram, please click here. We permit sharing of the paper's PDF on WhatsApp and other social media platforms.)