Bobby Deol belongs to a family of superstars. Born on 27th January 1969 to Dharmendra and Prakash Kaur, the star has delivered some big hits at the box office.
Bobby Deol appeared as young Dharam in the 1977 hit 'Dharam-Veer'. After that, the star appeared in a leading role opposite Twinkle Khanna in Rajkumar Santoshi directed 'Barsaat' which turned out to be a box office hit.
The star went on to establish himself as an action hero with hits like Soldier, Gupt, Bardaasht, Tango Charlie and numerous others. The star took a break from the big screen from 2013 to 2017 an returned with 'Poster Boys' starring Sunny Deol and Shreyas Talpade alongside him.
Bobby Deol has since appeared in Class of 83, a Netflix original film, Yamla Pagla Deewana: Phir se and Housefull 4. His performance as Baba Nirala in the MX Original Aashram was well received by the audiences and critics.
Here are the Top 10 films starring Bobby deol-
Barsaat- Bobby Deol's debut film 'Barsaat' earned him the Filmfare Award for Debut Actor. Initially titled 'Jaan' the love story turned out to be a box office hit.
A still from the movie
Gupt: The hidden truth- Impressive soundtrack, excellent script and amazing performances by the lead actors made sure that Gupt turns out to be a smashing hit. This movie established Bobby Deol as a mainstream star.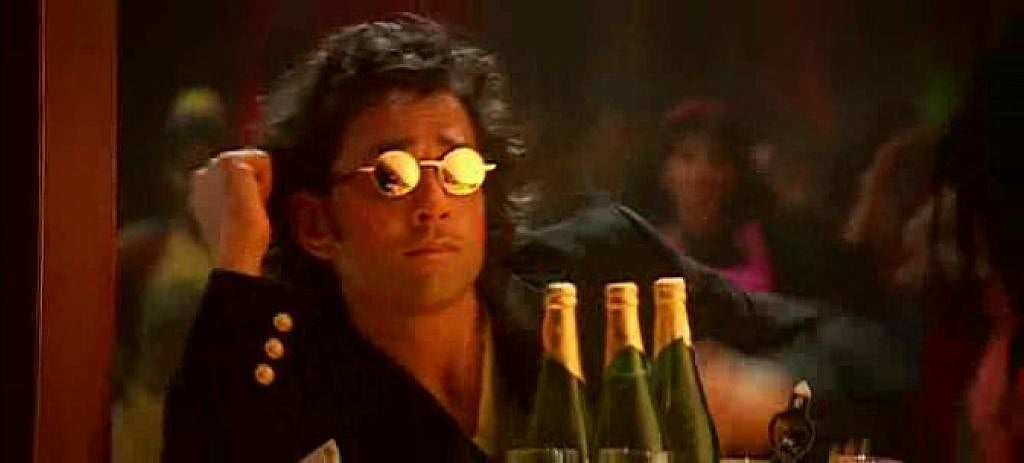 Pinterest
Soldier- This Blockbuster hit directed by Abbas-Mustan had all the ingredients of a perfect Bollywood masala entertainer. The chemistry between Bobby Deol and Preity Zinta was praised by the audiences.
Bichhoo- Another action drama which gained positive reviews, Bichhoo was boosted by an impressive performance by Rani Mukherjee and Bobby Deol. Bobby's on screen anti-hero image was utilized perfectly in this flick.
Yamla Pagla Deewana- This comedy drama directed by Samir Karnik went down well with the audiences. Dharmendra appeared on the big screen for this flick after a long time. Bobby Deol as Gajodhar was impressive.
Humraaz- Bobby Deol played as a rich high class businessman in this flick who falls in love with a dancer. Abbas-Mustan films are filled with unexpected twist and turns and this one is not different. Bobby Deol was nominated for the Filmfare Award for Best Actor for this one.
Pinterest
23rd March 1931 SHAHEED- Based on the freedom struggle of Bhagat Singh and other national heroes, this one was received well by the critics. Bobby Deol as Bhagat Singh shined in every frame. However, the film did not perform that well at the box office.
Ajnabee- This Abbas-Mastan directed romantic thriller was filled with great performances. Akshay Kumar as the antagonist and Bobby Deol as the innocent young man were the highlights of the film.
Tango Charlie- This 2005 war film by Mani Shankar examined the personal lives and inner turmoil of the soldiers. Bobby Deol as Sepoy Tarun Chauhan is believable and impressive.
Apne- This Anil Sharma directed flick starring Bobby Deol, Sunny Deol and Dharmendra together was loved by the audiences. Bobby Deol plays Karan, a boxer who battles hard to fulfill his father's dream.
(To receive our E-paper on whatsapp daily, please click here. To receive it on Telegram, please click here. We permit sharing of the paper's PDF on WhatsApp and other social media platforms.)