Vidisha (Madhya Pradesh): A BJP leader along with wife and two minor children died by suicide in Vidisha on Thursday evening. The deceased was a former corporator and had left behind a suicide note, saying that his both sons were suffering from almost incurable disease "Muscular Dystrophy" and owing to decease both children were unable to walk properly. This was the reason that he and his wife used to remain appalled.
Children suffering from Muscular dystrophy
Speaking to the Free Press Journal, Vidisha SP Monica Shukla said that Sanjeev Mishra was a former corporator from the BJP and he owned a dhaba. Sanjeev's two sons, Sartak and Anmol, aged 13 and 7, were suffering from muscular dystrophy, owing to which they were unable to walk. This was the reason that Sanjeev and his wife used to remain disturbed. Sanjeev and his family consumed the poison to end their lives.
Both children died on spot while Sanjeev and his wife Neelam Mishra died in hospital during the treatment.
As Sanjeev had also posted the message on facebook post, news reached till police. When cops reached Sanjeev's house, the doors were locked from inside. The doors were opened forcibly and when cops barged inside the house, both children were dead. There were some life symptoms in Sanjeev and Neelam and they were immediately rushed to hospital but both of them passed away during the treatment.
"Earlier Sanjeev's elder son was suffering from muscular dystrophy disease and later his younger son also started to have symptoms of the disease," said a cop of Vidisha police.
Mishra posted to social media
Taking to Twitter, he said, "May God spare even the enemy's children from this disease... I am not able to save the children, I do not want to live anymore," Mishra had posted on social media before taking the extreme step.
A case has been registered at the Civil Lines Police Station of Vidisha.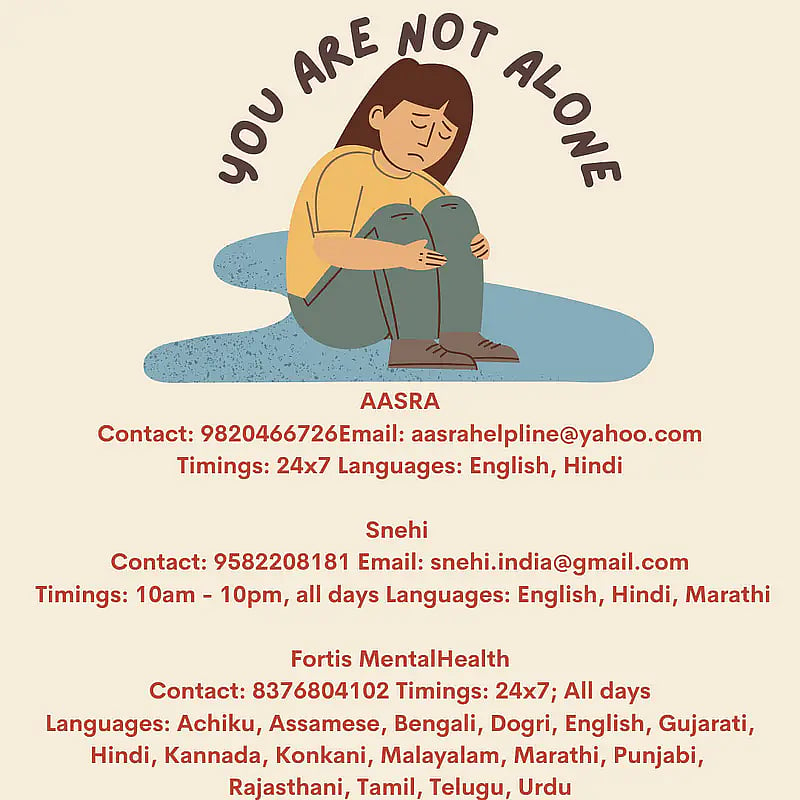 If you or anyone you know is struggling with suicidal thoughts, seek help here: | Mental Health Helplines
(To receive our E-paper on WhatsApp daily, please click here.  To receive it on Telegram, please click here. We permit sharing of the paper's PDF on WhatsApp and other social media platforms.)