Damoh (Madhya Pradesh): A couple was found dead in an agricultural field in a village in Damoh district of Madhya Pradesh hours after they attended a sermon on Shrimad Bhagwat Katha, with the police suspecting it to be a case of suicide.
The victims, identified as Hardayal Singh Lodhi (58) and his wife Bhagwati (55), were found dead in Hata area late Wednesday night, an official said on Thursday.
"The couple had come to their daughter's place to attend the Shrimad Bhagwat Katha sermon in the evening at Luhari village, three kilometers from their Itwa-Hiralal village. As they did not return home after the religious discourse, their family members and acquaintances launched a search and found them dead in an agricultural field," Hata area inspector Manish Mishra said.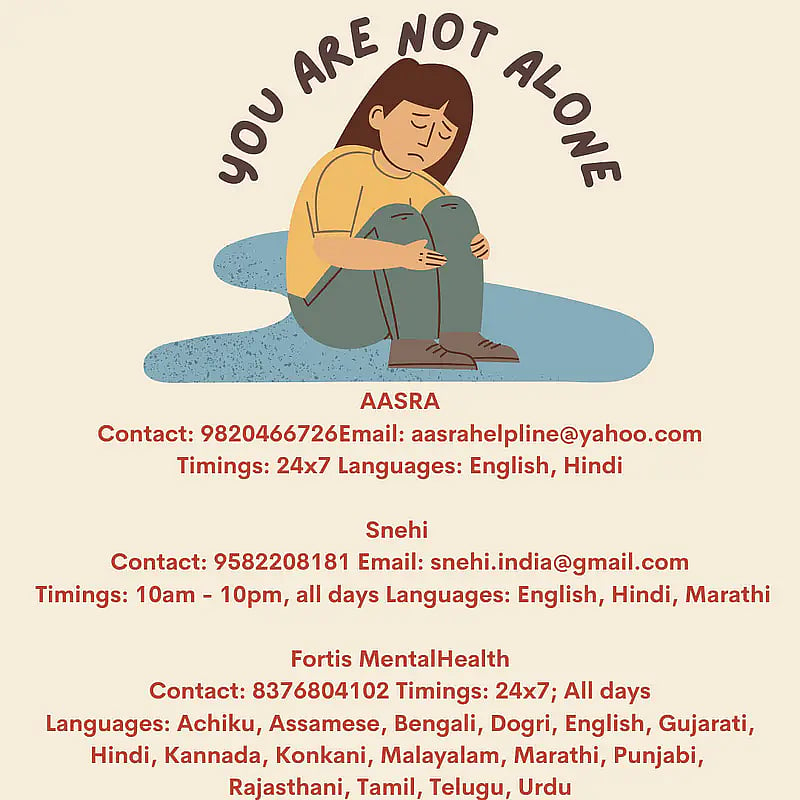 If you or anyone you know is struggling with suicidal thoughts, seek help here: | Mental Health Helplines
"They immediately alerted the police. Bottles of sulphas were found lying near the bodies, suggesting that they took the extreme step after consuming the tablets," he said.
The police registered a case and launched a probe to know the reason behind their death, he added.
The bodies of the deceased were sent for post-mortem, Mishra said.
(To receive our E-paper on WhatsApp daily, please click here.  To receive it on Telegram, please click here. We permit sharing of the paper's PDF on WhatsApp and other social media platforms.)