Bhopal: Youth in the city say that unemployment is one of their main problems and finding a decent job is their priority. COVID-19 pandemic has increased joblessness among the youth, they say. They also feel that mental health is another issue facing the youth. Some of them said their priority is also to promote communal harmony.
On the eve of the National Youth Day, the Free Press Journal spoke to some young folks about their priorities and problems. The theme of the Day this year is 'Utsah Naye Bharat Ka'.
Here are excerpts from the conversation:
'Unemployment biggest problem for the youth'
Shailendra Dubey |
29-year-old Shailendra Dubey said:
"Unemployment is the biggest problem for the youth. I am working among the youth and every day I receive 50-60 calls from youths seeking help in finding a job for them. How anyone can have any aspiration, any priority unless he is having enough to eat? The Corona pandemic has taken away the jobs of a very large number of youngsters. People not donating blood is another problem for me. If I have my way, I would make it compulsory for government servants to donate blood at least twice every year."
'Youth should be allowed to pursue career of choice'
Tanisha Pandit |
19-year-old Tanisha Pandit said:
"I feel that the main problem before the youth in our country is that we are not allowed to pursue careers of our choice. Every parent wants their son or daughter to be an engineer, a doctor or an administrative officer. No one wants to know what youth is actually interested in, what kind of aptitude does she/he have. When I decided to form an NGO instead of pursuing a 'normal career' I had to face problems. My priority is to acquire a good education and find a job so that I can live my life on my own terms."
'Lack of communication responsible for much of India's problems'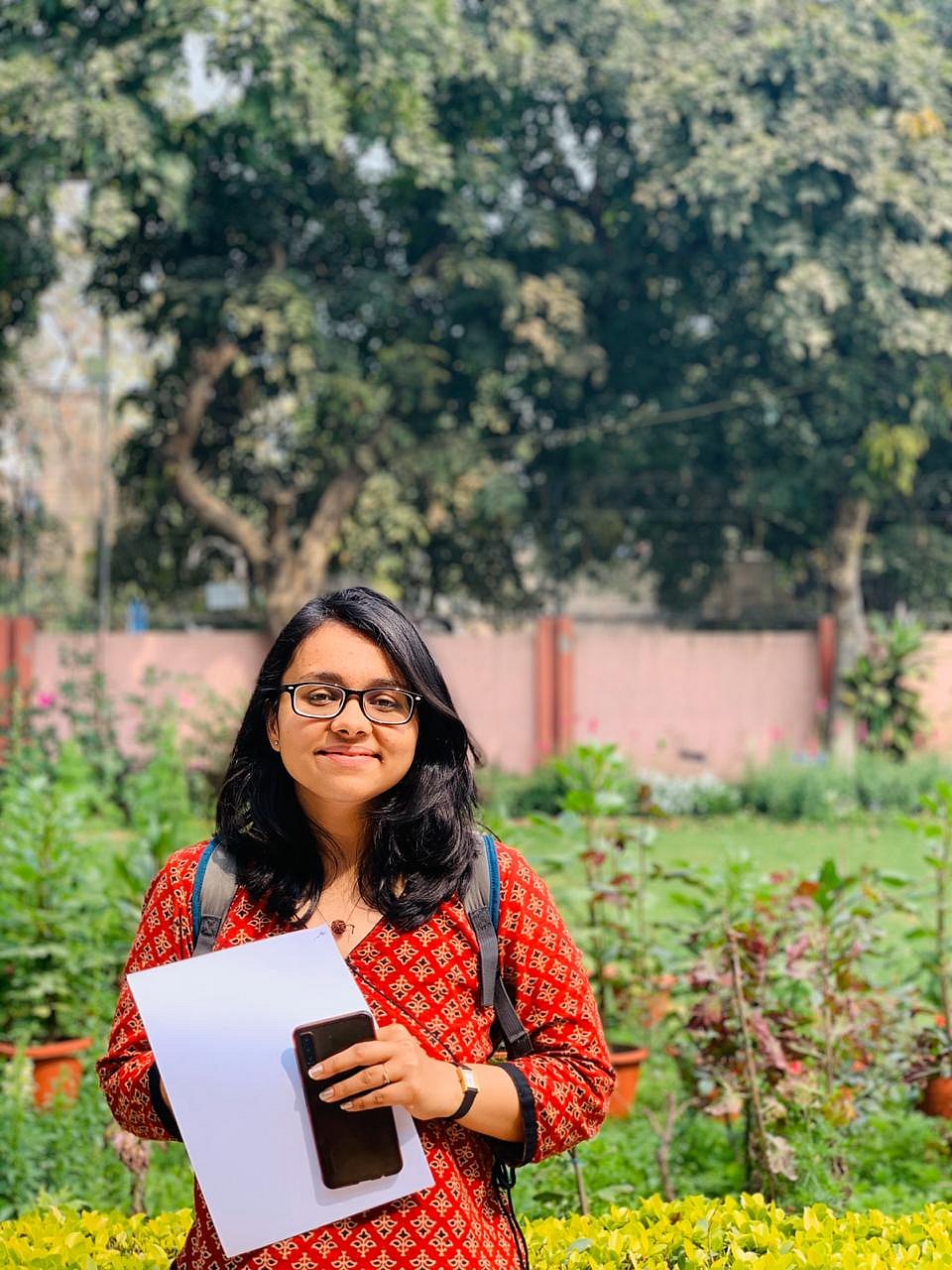 Yashasvi Singh |
21-year-old Yashasvi Singh said:
"My priority is to become a good listener for the people around me. Lack of communication is responsible for many personal, societal and national problems of our country. So, we need good listeners. Promoting communal harmony is also my priority. There is so much misinformation floating around that people, especially youth, need to be made capable of distinguishing between propaganda and truth."
'Need more awareness on mental health'
Asma Khan |
23-year-old Asma Khan said:
"My concerns are my priorities. And one of them is unemployment. You pass out of school or complete your graduation and the struggle begins. You don't know what to do. You keep on giving one exam after another. You keep on waiting for the appointment order, which never comes. Mental health is another problem for the youth. Suicides are growing. Youngsters are killing themselves. We need to go into the root of the problem."
'Youth should pursue work that fits their aptitude'
Shubham Chouhan |
25-year-old Shubham Chouhan said:
"Serving society is my priority. I want to promote tree plantation and blood donation. I want to keep the earth free from pollution. The problem facing the youth is that it is disoriented. Everyone wants a government job. The youth need to understand that they should aspire for a work that suits their temperament, skill sets and aptitude. The government should encourage start-ups and research."
'Finding a decent job is the priority'
Siddharth Barik |
24-year-old Siddharth Barik said:
"My first and only priority is finding a decent job. I have done an MBA in tourism. Covid pandemic has ruined the tourism sector. There are hardly any opportunities in the field. So, I want to get a job. Not having a job is my problem and finding a job is my priority."
(If you have a story in and around Mumbai, you have our ears, be a citizen journalist and send us your story here. )
(To receive our E-paper on WhatsApp daily, please click here.  To receive it on Telegram, please click here. We permit sharing of the paper's PDF on WhatsApp and other social media platforms.)