Bhopal(Madhya Pradesh): Power outage was the last thing the officials of the State Election Commission (SEC) would have wanted on the day when they were hands full with the election related works, a day ahead of the polling for the civic bodies across the state.
The officials had to bear the brunt of heavy rainfall and power failure on Tuesday as there was no electricity at the SEC headquarters, said an officer. Eleven municipal corporations, 36 municipalities and 86 city councils are going to polls on Wednesday.
A day ahead of the voting- which is scheduled to start from 7 am on Wednesday, there was power failure in the headquarters of the Commission located in Bhopal since morning. On Tuesday, officials and employees on arrival found that there was no electricity in the office and even the transformer was out of order. The generator at the office also failed them. The officials then arranged a private generator, but this too could not be started till 2 pm. Some officers used inverters in their chambers. Electricity was not restored at the office till the filing of the report.
On Monday, the Secretary, State Election Commission, Rakesh Singh had directed the Managing Director of all the three power distribution companies to ensure proper power supply on the day of voting and counting.
Congress has termed the power failure as a serious issue. Former minister and Congress MLA PC Sharma said that it was a pity that the government could not restore electricity at such an important office that is conducting elections across the state.
Poll officials collect Electronic Voting Machines (EVM) and other election material from a distribution centre, on the eve of local bodies' elections, in Bhopal on Tuesday. | FP
Election material distribution went off smoothly: On the other hand, distribution of election material passed off smoothly at the Lal Parade Ground. Three waterproof domes were erected on the ground for the distribution. Over 500 buses pressed into service and over 10,000 employees have been deployed on poll duty, said an official from district administration. More than 300 workers were engaged in distributing the material to poll parties.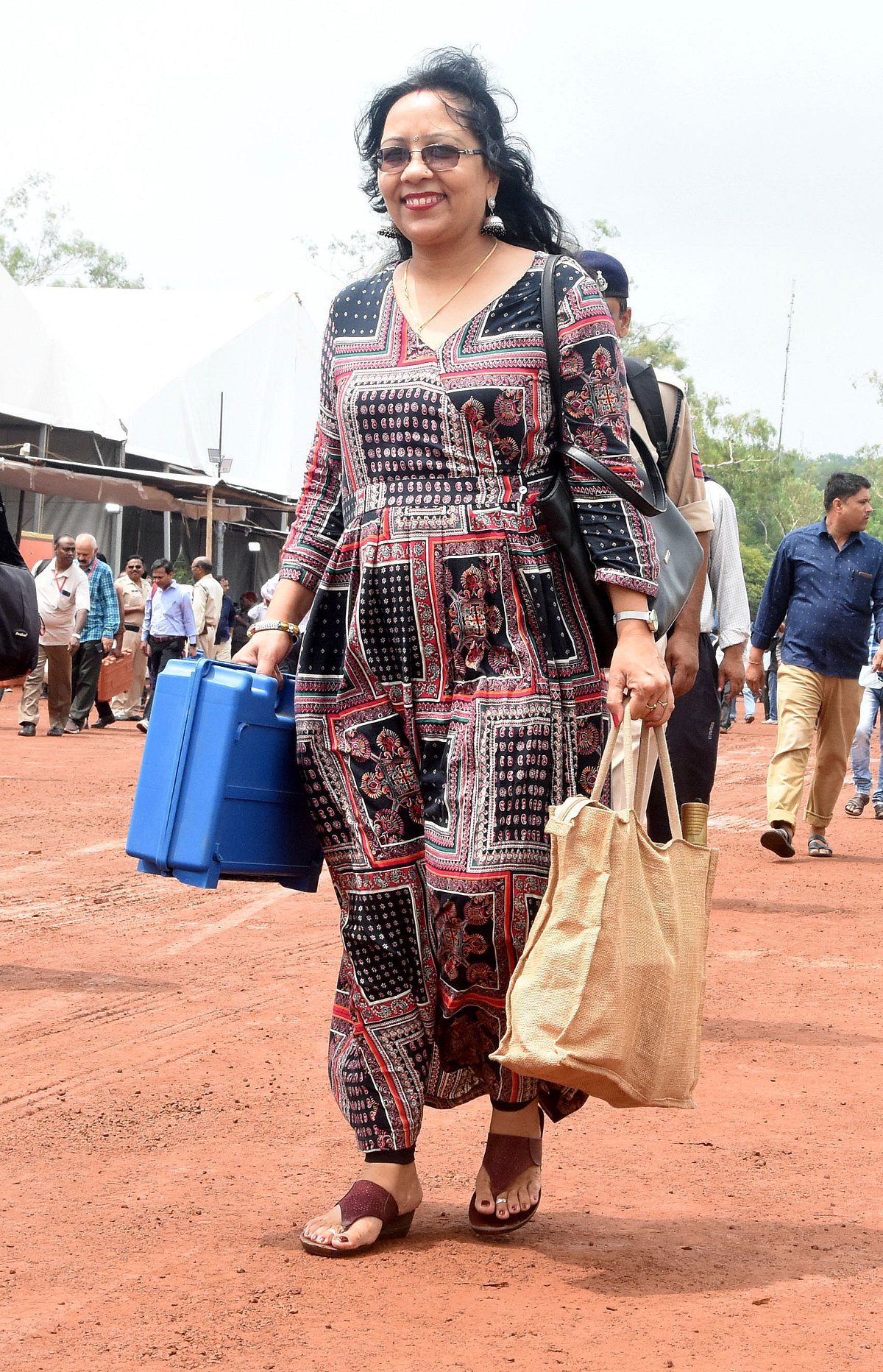 Poll officials carry EVMs and other election material as they leave for polling booth ahead of the first phase of local bodies' elections, in Bhopal on Tuesday. | FP
Over 500 buses have been pressed into service to ferry over 10,000 employees to their polling centres. | FP
About 18 counters were made for the distribution of election material to the polling teams. Distribution of materials started at 7 o'clock. Polling teams left after checking EVMs and other important materials. The employees will return here after voting.
(To receive our E-paper on whatsapp daily, please click here. To receive it on Telegram, please click here. We permit sharing of the paper's PDF on WhatsApp and other social media platforms.)